An amateur philanthropist has filmed the moment he gave away free hamburgers by dropping them mid-air using a drone.
The tech enthusiast was delivering Burger King to homeless people in San Fransisco.
Residents can be seen gratefully collecting the food and waving thank you to the craft.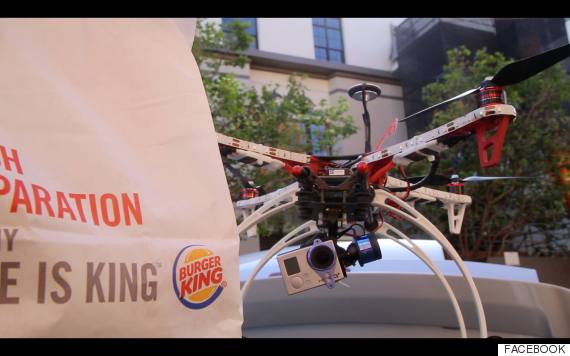 This drone fed the homeless people of San Fransisco
Kristopher Kneen and Mitch Surette, producers at Drone Lyfe, were the brains behind the task.
Drone Lyfe is a production company specialising in drone cinematography. Their website states that they produce music and commercial video alongside fun projects.
SEE ALSO:
The project helped some of the thousands of unsheltered residents in San Fransisco.
In 2013, the San Francisco Homeless Count and Survey stated there were more than 6,000 homeless people in the city.
In January 2015 a scheme took to the home of the Golden Gate bridge to reunite those living on the streets with their loved ones.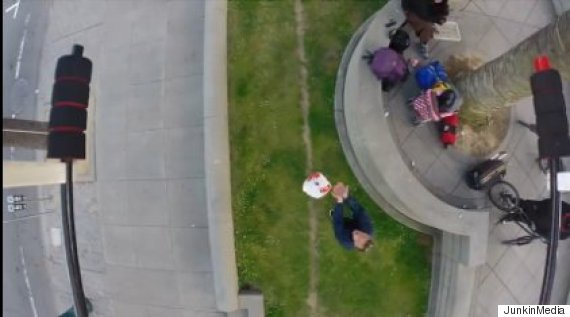 Burger King was dropped in a random act of kindness
The social media campaign aimed to give some homeless people permanent shelter off the streets by helping them find family or friends that they have lost contact with or have no idea how to reach.
Another project in the northern California city saw the 'Coalition on Homelessness' release an ad campaign featuring photos and stories of homeless people that went up on buses and transit centers.