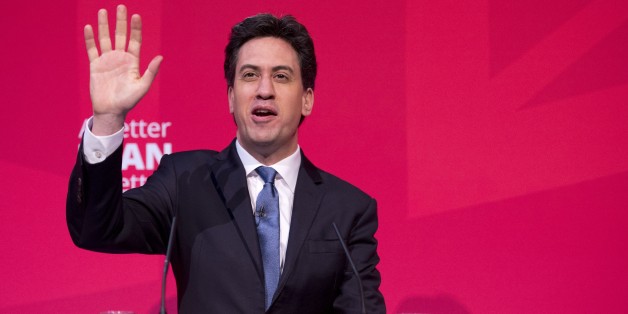 OLI SCARFF via Getty Images
Former Labour leader Ed Miliband on Tuesday surprised even himself by siding with the Scottish National Party over the Government's proposed legislation nicknamed 'English Votes for English Laws' - or 'EVEL'.
The Doncaster MP decried the barring of Scottish MPs from being allowed to vote on policy areas only affecting English constituents as "an act of constitutional vandalism".
Miliband said he agreed with Gordon MP Alex Salmond, the former First Minister of Scotland, who is a strong opponent of EVEL.
"I find myself agreeing with the Honourable Member for Gordon," Miliband said.
"Now that doesn't happen very often."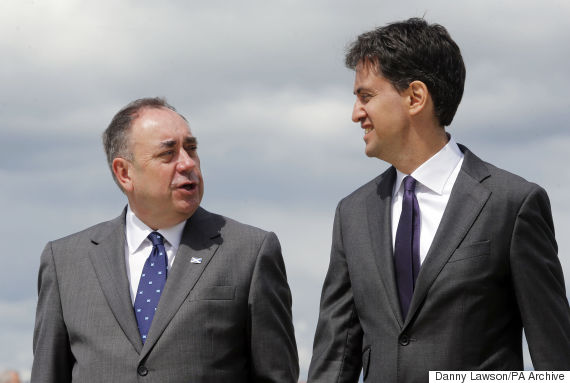 Unlikely allies: Salmond and Miliband
In a blistering criticism of the government's proposals, Miliband went on to accuse House of Commons leader Chris Grayling of having drawn up legislation designed to put a stop to over 130 years of bickering on the issue "on the back of a fag packet".
Grayling retorted, asking why Miliband had not, when he was Labour party leader in the months leading up to the General Election, responded to an invitation for cross-party talks.
The Doncaster MP hit back, saying the Tories had used the debate an an election weapon in the months before May.
"It turns out it was quite an effective election weapon," he added.
Miliband's speech even won him over a few more fans, many congratulating the former Labour leader on his speech.
Excellent speech on #EVEL by Lab backbencher @Ed_Miliband - I predict he is going to be one of the stars of this parliament

— Tony Grew (@ayestotheright) July 7, 2015
I have to say unreservedly @Ed_Miliband was absolutely brilliant on #EVEL in the Commons this afternoon. I too wanted Lab with #SNP support.

— #RaifBadawi (@davies42g) July 7, 2015
@Ed_Miliband speaking now in the @HouseofCommons on #EVEL. Very passionate, convincing and articulate. Where was this Ed during #GE2015?

— Josh Rendall (@Josh_Rendall1) July 7, 2015
oooh Ed Miliband, there's a man who looks all the better for not having the weight of leadership on his shoulder #evel

— Telly feet (@tellyfeet) July 7, 2015
Just listening to @Ed_Miliband in the #EVEL debate. The way he's conducted himself since the election has been an example to others.

— Ian Howie (@SeasiderAddick) July 7, 2015
Oohya! Ed Miliband is in a rage - finally showing some spirit in the #EVEL debate...better late than never!

— Kirsty Boyle (@kirsty_boyle) July 7, 2015
He was even congratulated by veteran Conservative MP Sir Ed Leigh, who said it was a "great honour" to speak after Miliband, praising his "great passion".
READ MORE: