To mark the 10 year anniversary of the London 7/7 terrorist attacks, HuffPost UK is running Beyond The Bombings, a special series of interviews, blogs, in-depth features and exclusive research reflecting on how Britain has changed since.



Ten years ago, Paul Dadge's life changed forever.
On his way to work at AOL at Hammersmith in west London, Dadge was evacuated from a Tube train at Baker Street due to an "incident". As he walked towards Edgware Road station, he stumbled upon the immediate aftermath of the worst terror attack to ever hit London.
In the hours that followed, Dadge, who was a part-time firefighter, proceeded to help dozens of people by giving first aid in the temporary triage unit he set up in a Marks & Spencer by the station.
When casualties were evacuated from the supermarket, Dadge was photographed helping Davina Turrell, who was holding a white mask to her face due to her severe facial burns, cross the road.
The picture was used by news outlets across the world and Dadge was quickly dubbed a hero.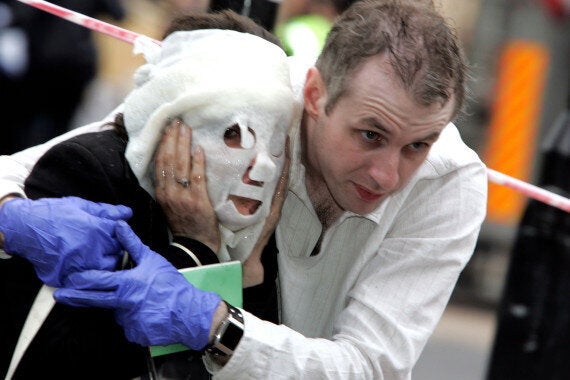 Paul Dadge was photographed helping burns victim Davina Turrell cross the road
Yet after all this time, 'hero' is still a term he is uncomfortable with.
"If I hadn't been pictured doing what I had done, I would probably have gone into work that day and thought, 'Yeah, you did ok' and probably patted myself on the back and that would have been it.
"But I felt a bit like I had been compromised, and when the picture went I thought 'shit'.
"Because I just knew that photo would be in the newspapers somewhere. And it's just quite embarrassing for me."
The 38-year-old received a lot more attention than he bargained for in the years after the terror attacks.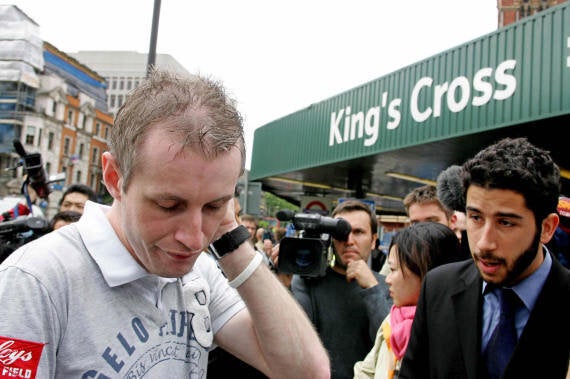 Paul Dadge talked to the media at Kings Cross station the day after the attacks
Dadge said: "That, to me, is a hero. Not somebody who filled out a few triage cards and did a bit of first aid."
But there would undoubtedly be many who would disagree, and when Dadge speaks of the only regret he has of the day of the blasts, it is that he didn't save more people.
He said: "At the time of the attack, we didn't know that it was a terrorist attack.
"If I had known, I would have gone underground to help those people. And that's the whole thing with 7/7, I didn't have an appreciation how serious it was. We thought it was a power surge originally. I feel guilty about that."
That day did not just change Dadge's life - he became a media figure, had his phone hacked, and is now married with two children - but devastated London and altered the way the media portrays terror attacks.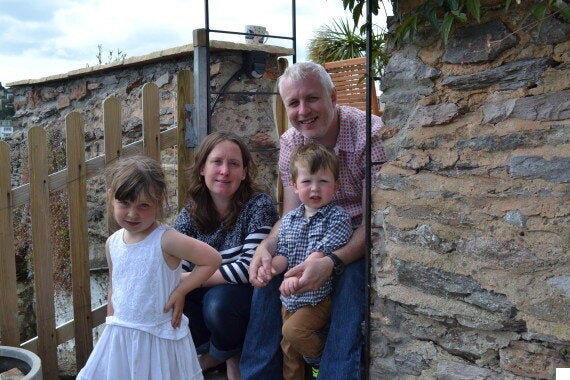 Paul with his wife, Alex, and children Bea and Tom
Dadge claims he hates the term "lessons learnt", but that, to a certain extent, it applies to Britain's reaction to the 7/7 bombings.
While the public were very vigilant in the months that followed the attacks, he feels that we have forgotten the terror of that day, which has perhaps resulted in complacency.
He told The Huffington Post UK: "I guess in the months, or year after, people were a lot more vigilant and my concern is that now over time that vigilance would have waned and we have got people growing up now who ten years ago would have been youngsters, and are now teenagers and don't have an appreciation of 7/7.
"For me there will only be a matter of time before there is an incident. Maybe not on the scale of 7/7, but there will be an incident where there is a loss of life in the UK and due to terrorist activity.
"People need to be aware of not just handbags and stuff being left unattended, but to be aware of people in their communities who they have concerns about, and to raise those concerns."
As one of the victims of the phone hacking scandal, he took a keen interest in press regulation following the Leveson Inquiry.
Dadge said that being hacked took away his sense of "control", which was very difficult for him.
So you could understand if he wanted to shun all press attention entirely - yet he didn't.
Dadge understood that the attention that came with being photographed on 7/7 gave him a platform to be heard. Using this, he is still eager to give a voice to those he feels need on.
Whereas Dadge became accustomed to the press attention that followed the atrocity, the woman he helped that day - Davina Turrell - shied away from the media and has avoided giving interviews and discussing the tragic events which shook London.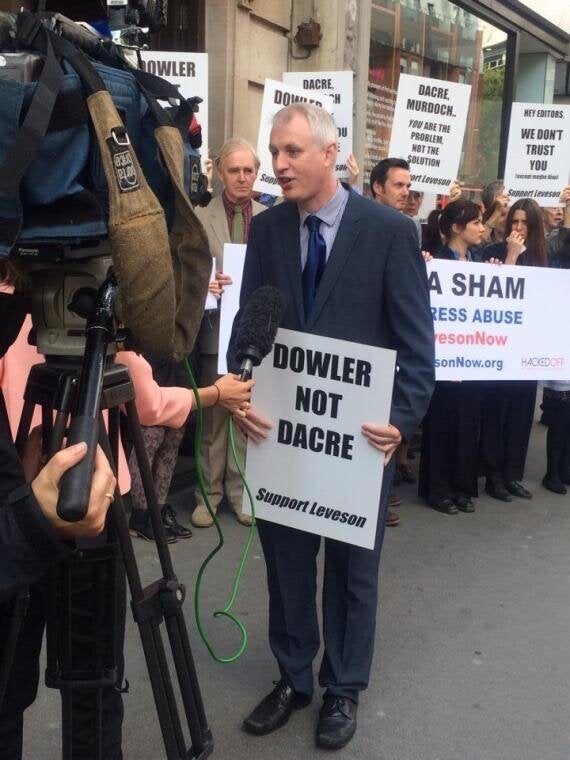 Paul was a victim of the phone hacking scandal
Dadge admits he has "always wanted to help people", and to some extent this has fuelled his interest in pursuing a career in politics.
He stood against David Davis, who had resigned as an MP because he opposed the government's Counter-Terrorism Bill and wanted to cause a wider debate about the erosion of civil liberties.
Dadge, after his experience of the 7/7 terrorist attack, disagreed with the Conservative politician's view. Ultimately, an administrative problem with Dadge's application meant he was not able to stand as a candidate, this has not deterred him from having a future political career.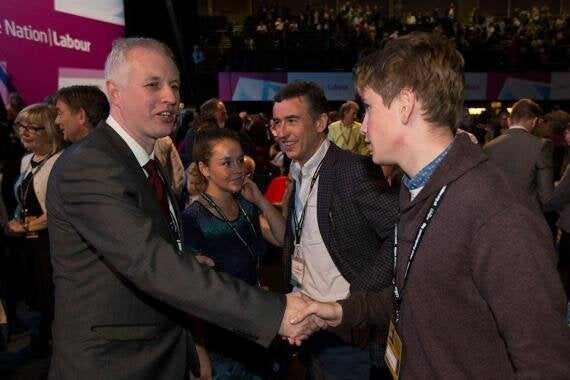 Paul at the Labour Party conference, pictured with Steve Coogan
Speaking about what it is he finds appealing about politics, Dadge said: "If you're a good MP then you have got the ability to help people. Because the word 'help' is a bit of a key word of mine, that is a bit of an interest.
"So if I can help people on a much bigger scale than I am currently getting to do so then that has got quite a draw for me. I don't think I would be a stereotypical politician."