In a surprising turn of events, outspoken TV host Piers Morgan's #AskPiers tweet session isn't quite going according to plan. Or is it?
The publicity-seeking rogue has somehow managed to garner a large amount of publicity - largely through people attacking his audacity in daring to seek more publicity, and thus giving him lots and lots of publicity.
The former editor of The Mirror invited Twitter to pose him questions for his column in The Mail on Sunday's Event Magazine using the hashtag #AskPiers. As always, Twitter was willing to oblige - although perhaps not entirely in the spirit that Morgan intended.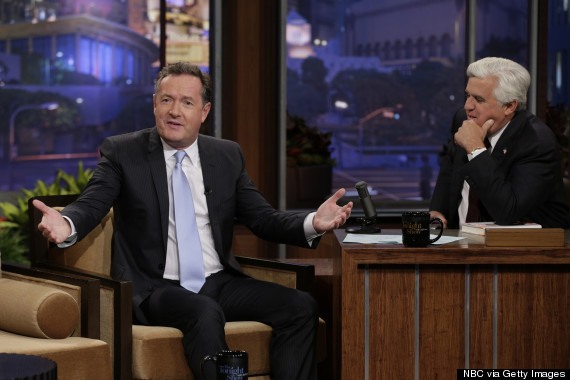 We think the TV host may have been ready for the bants
There were a number of oddly specific questions about the mechanics of mobile phones, but some did take it seriously and posed Morgan a few questions appealing to his sporting expertise.
@piersmorgan@EventMagUK#AskPiers Is women's football the future for England?

— John Burbidge (Xbox) (@BurbidgeProject) July 7, 2015
@piersmorgan@EventMagUK if you were manager of Arsenal what would you do differently?

— James Rowan AFC (@jamesarowan) July 7, 2015
@piersmorgan@EventMagUK#AskPiers Would you ever consider actively campaigning to get KP back in the England Cricket team?

— Simon Steele (@mrfishyfingers) July 7, 2015
Others were slightly confused, and thought they were being asked to ask a wooden promenade that lives in the sea questions, rather than a human being, chat show host and journalist.
#AskPiers Do you all feel pain when one of you burns down?

— David Simpkin (@SimplerDave) July 7, 2015
#AskPiers Which is your favourite pier? Or do you prefer jetties? I'm not allowing The Cobb in Lyme Regis. That's a sea wall.

— Louis Barfe (@LFBarfe) July 7, 2015
If you really could, where would you erect your pier Piers?

— Jimi Walsh (@JimiWalsh) July 7, 2015
And the rest were a great mix of both the crossing of personal boundaries, and the downright weird.
@piersmorgan@EventMagUK The Hairy Bikers. If you absolutely had to, which one would you? #AskPiers

— julie dent (@dentyjules) July 7, 2015
Who was your fav member of S Club 7? #AskPiers#SClub4Ever

— James Thorniley (@ThornileyJames) July 7, 2015
#AskPiers Do you sit or stand when wiping?

— Adam Brown (@Adam_Broon) July 7, 2015
Can I redeem my Nectar points online or just in store? #AskPiers

— Chris Adams (@ChrisA) July 7, 2015
You're walking through a desert when you see a tortoise. You flip it over on its back in the sun. You're not helping. Why is that? #AskPiers

— Ian Rennie (@theangelremiel) July 7, 2015
#AskPiers When was the last time you soiled yourself in a public place?

— Jumbo Whiffy (@JWhiffy) July 7, 2015
What's the furthest you have ever thrown a sparrow? #askpiers

— Jeremy fuggle (@jezfuggle) July 7, 2015
why did my wife leave me #AskPiers

— jiminy neutral (@indecisivealias) July 7, 2015
There were a number of tweeters asking questions far too rude for us to mention, but we think, somehow, Morgan won't be taking these too personally as he watches his hashtag rise through the trends. And asks himself some serious questions about who his favourite member of S Club 7 is.
We're calling it score draw: Twitter 1 Morgan 1