The parents of a toddler who has such an extreme fear of eating that she can only be fed through a tube, are fundraising to get their daughter life changing treatment.
Charlie Bigwood, 28, from Burgess Hill, says her 22-month-old daughter developed a "post traumatic eating disorder" after suffering from reflux as a baby and experiencing allergic reactions when she was introduced to foods.
"When she was an infant she suffered from reflux so would cough and vomit after feeds, causing a lot of pain and discomfort," writes Bigwood on the family's fundraising gofundme page.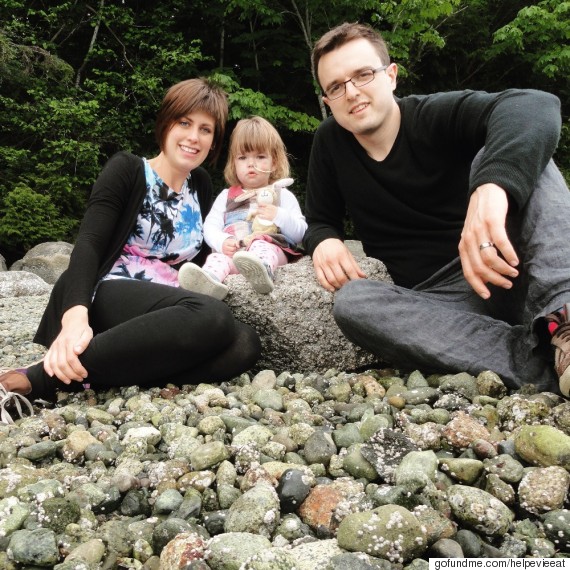 Charlie Bigwood, with Evie and Jonny
"She had allergic reactions to lots of foods which was very unpleasant and had several hospital admissions requiring her to have a feeding tube inserted as she was not eating and drinking," adds Bigwood.
"These things led to her becoming very fearful and anxious about food."
Bigwood said that because of her fear of food, Evie has not developed the oral motor skills required to swallow lumps effectively and she is now coimpletely dependent on artificial feeding.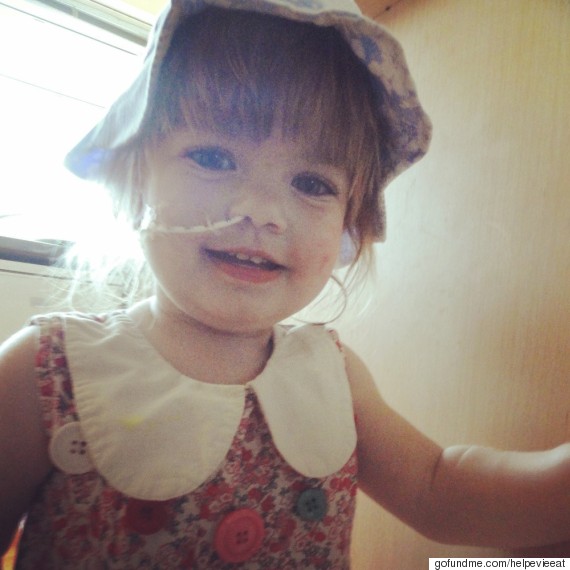 Evie Bigwood
Bigwood stresses that the NHS have been "fantastic" in providing her daughter care, but she and Evie's father Jonny, 28, have been advised that the NHS do not currently offer any programs to help children come off of their feeding tubes and eat independently.
So the family have decided to try to take Evie to a clinic in Austria that offers an intensive two week Eating School course - which provides guidance on how to ween children off feeding tubes and introduce solid foods, without causing trauma.
"It's all in a hotel and the children think it's a holiday which will be great because [Evie's] scared of hospitals," Bigwood told the Mid Sussex Times.
"She doesn't like people touching her because she had so many bad experiences."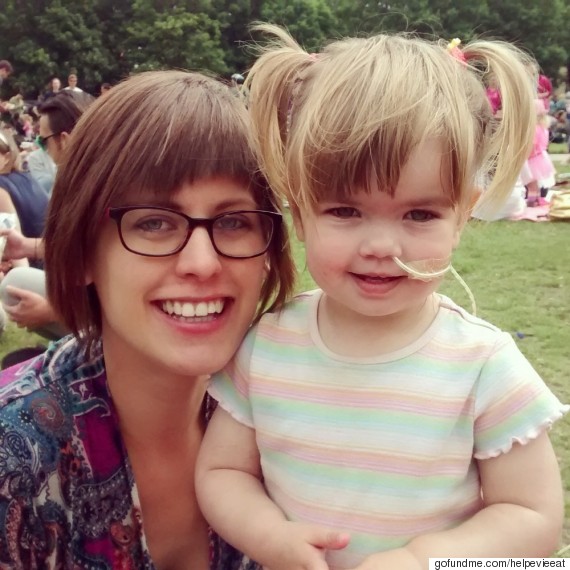 The course is followed by a year of at home support - and altogether the package costs £6,000.
The course at the Graz clinic starts on 27 July, meaning that the family only have a short amount of time to raise the funds to pay the clinic.
They have held fundraising events that have helped them get half way to their target, which will cover the cost of the Graz clinic course, but not the family's flights and accommodation - which they are funding themselves.
To donate to the family's fundraising campaign visit gofundme.com/helpevieeat.
SEE ALSO:

Should We Be Worried About Our Children's Mental Health?