We have disappointing news for anyone hoping to see Jeremy Clarkson fronting a follow-up to 'Top Gear' on ITV anytime soon.
READ MORE:
It's emerged that a clause in Jeremy's contract with the BBC prevents him and his former 'Top Gear' co-hosts James May and Richard Hammond from making a rival car show on a UK channel for two years.
The legal hitch puts paid to the former 'Top Gear' trio from making a follow-up for ITV, who they had reportedly been looking to sign a deal with, until April 2017.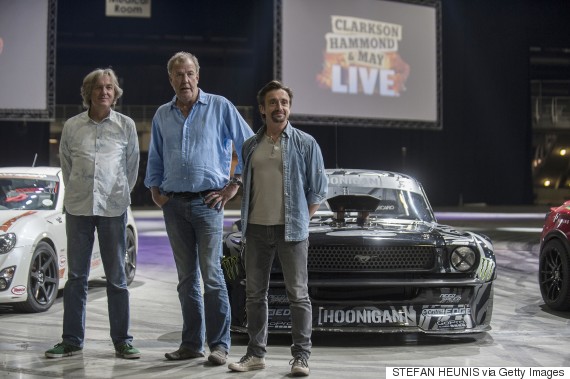 James May, Jeremy Clarkson and Richard Hammond
However, the clause would not prevent them from producing a show with an online broadcaster, such as Netflix.
A TV source told the Mirror: "Basically they could make a show for ITV, but not one about cars. A clause stops them leaving and making a rival.
"It means Netflix or Amazon are favourites to sign up the team. There is a feeling that if they wait two years it gives Chris Evans a chance to get his new Top Gear show off and running.
"They hope to make up their minds soon. ITV have made them a great offer."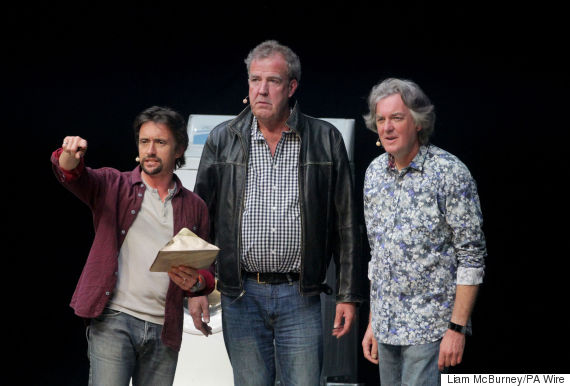 Jeremy, Richard, James and former 'Top Gear' executive producer Andy Wilman met ITV boss Peter Fincham at his London home last month.
According to reports, ITV planned to go head-to-head with the BBC's revamped 'Top Gear', which is to be hosted by Chris Evans.
Last month, Jeremy, who was dropped by the BBC in March after attacking a 'Top Gear' producer, also confirmed he was in talks with US firms about a TV project.
The BBC and ITV declined to comment on the contracts.
LIKE US ON FACEBOOK | FOLLOW US ON TWITTER