Action Productions, the proud people behind the heartwarming short film, call themselves 'agents of social change'. Their mission is to encourage positive human interaction by making videos that tackle some of the biggest issues facing our planet.
Founder of Action Productions and producer of the video, Henry Hitchcox, told Huffington Post UK: "We wanted to make a film that encouraged kindness because we feel these small acts give everyone a little lift during the day.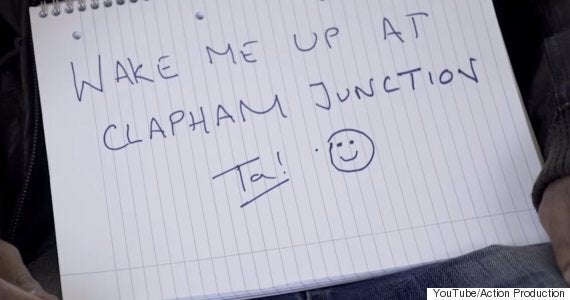 "It's not only great for those who receive the helping hand, but the person who does the kind act always leaves with a smile on their face too. It's win-win for everybody!"
So, are Londoners really as horrible as everyone thinks? "Deep down I think Londoners are friendlier than we make out. I think we're just so stuck in the habit of not interacting that we're perceived to be rude and unfriendly," said Hitchcox.
"But as the video proves, when it's clear someone could do with a bit of help, we put our social conditioning to the side and step up to the plate!"
We only wish that people broke out in song when we did our own random acts of kindness...