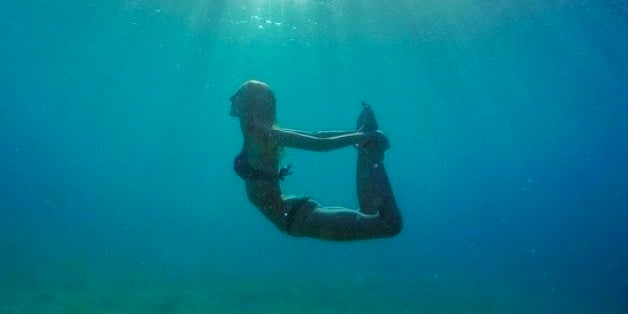 Previously, we had pap shots of celebs or seemingly impossible body transformations peddled by diet companies and health magazines. But Instagram opened a gateway to the real side of fitness, which a lot of us find much more inspirational and attainable. The world now has an appetite to see normal people transforming their lives to become healthier and better versions of themselves.
That appetite has grown - with users such as Jen Selter and Clean Eating Alice racking up hundreds of thousands of followers, simply by posting photos of their squat routines or kale-filled dinners.
But how do these ordinary people - like you and I - become so successful? Here, they reveal the secrets to their huge Instagram followings and chart the rise of their Insta-fame.
She's well known for being able to hold a killer yoga pose juxtaposed next to a gorgeous backdrop - usually from some exotic place around the world.
But her success isn't just down to being able to find a nice place and snap a cracking shot (although that doesn't hurt).
"I attribute any and all of my successes to a combination of four things: clever strategy, hard work, a strong ability to connect with others, and being in the right place at the right time, with the right tools to achieve my goals," she tells HuffPost UK Lifestyle.
Turner originally created her account as a "simple and fun distraction", however it soon morphed into something bigger - to the point where she can easily rack up nearly 6,000 Likes on one post alone.
People like Turner are becoming a new breed of celebrity among Instagram's 300 million users.
The general public still has an appetite to know what real celebrities like Beyoncé and Gisele are doing to keep fit - because who doesn't want to unearth all of their secrets? - but at the same time there's an underlying difficulty to relate to them.
And this, says Turner, is something that's particularly evident - now more than ever.
"I am more inspired by everyday people who have done well for themselves or gone through lifestyle transformations, because I can relate to their struggles," says Turner. "In doing so, I feel as if I can also share in the joy of their successes."
"I know that celebrities have struggles too, but I think most people generally perceive celebrities as having relatively 'easy' lives, where they can simply hire expensive trainers or take time for a yoga retreat whenever they like.
"I find that people are generally more inspired by someone that they can relate to."
While it's usually incredibly positive being admired by the masses and achieving social media celebrity status, there are also downsides.
"The hardest part, for me, is offering up my life to the opinions and potential judgment of so many people, most of them total strangers," says Turner.
"I've built a career that relies, literally, on other people 'liking' me, and sometimes this fact can become very stressful.
"However, in the same vein, putting myself in this position has forced me to practice not letting the opinions of others impact me. All of this practice has actually done wonders for my ability to live an authentic life, mostly free from fear of judgment."
Similarly to Turner, Patrick Beach (coolest name ever?) is another avid yogi with an even bigger following - we're talking 248k.
"I was pretty early to Instagram," says Beach. "The main reason to use it back then was to take cool photos and filter them after the shot was taken."
And that was it. There was no big game plan, no hope for world domination, he just wanted to make his photos look good.
So what does he attribute to his success? For Beach, it's the levels of personal connection and social interaction on Instagram that have helped generate such a huge following.
"Recently I've been doing question and answer sessions on Instagram posts to connect more with people and that's been going really well," he adds.
"I see myself as a very normal person. I like nerdy things. I practice yoga a lot and enjoy traveling the world."
And it's the idea of being just a normal guy, who's trying to live a healthy lifestyle, that he believes draws in the crowds.
Well, that and the fact that healthy living is suddenly at the top of everyone's priorities.
"There are more health-conscious restaurants popping up all the time, fast food spots are becoming less popular, people are trying to be more active and trying to live in a more sustainable way. All of this is really good stuff," he says.
"I think a lot of this health-related movement stems from yoga and other activities that lead people to body awareness. Body awareness leads to mindfulness, the more mindful you become the more you want to treat yourself, others, and the environment with respect and kindness.
"That is why there is interest in an account like mine, because I am sharing that journey, giving people some insight into living a healthy life and making an adventure of it!"
His aim for next year is to teach more classes and connect with the people who want to follow him.
"That is my favourite part about all of this," says Beach, "meeting these people who connect with me on the internet in person, sharing yoga together, helping them in anyway I can."
Faya Nilsson is a Swedish fitness blogger who is otherwise known as 'Fitness On Toast'. She was inspired to set up her Instagram account by fashion bloggers like Chiara Ferragni, Kristina Bazan and Elin Kling - but wanted to do something with a "fitness tilt".
She attributes her 61,000 followers to not taking what she does too seriously and being relatable, but also educational.
"I think my content resonates with people because I try to put out consistently high quality images," she tells HuffPost UK Lifestyle.
"My photographer and I will scope out new and exciting locations whether it's an urban London shoot, countryside or the Mediterranean Sea – we really treat it like a creative project! Hopefully, that gives it a bit of extra vibrancy."
Nilsson says that her experience of blogging and Instagram as a whole has been incredibly positive. But it's also "relentless".
"You never know what's coming next," she explains. "You always set an expectation of yourself to produce your best possible work, which takes up bundles of emotional energy."
For those who want to begin documenting their own fitness journey on Instagram but don't know where to begin, take inspiration from Charlotte Watson who believes that it's not necessarily all about the following.
For her, success is measured by attainability and "realness".
The London-based fitness blogger heads up 'The Runner Beans' Instagram account and set up her blog as a way to document her training for her first marathon.
"I was a non-runner struggling through 20 weeks building up to the 26.2 miles and at the time there weren't many similar blogs around," she explains.
"As my lifestyle and running experience has changed, my blog has also grown and developed and my Instagram account is an extension of that."
For Watson, "personality, being relatable and consistency" have been key to her popularity.
Watson used to juggle her fitness routine and marathon training while working full time, blogging regularly and going to night school.
"I shared how I fit it into my life and proved it's possible for anyone," she explains.
One thing that the avid runner says is more than a little annoying is how celebrities and fitness bloggers end up endorsing products and not posting something more "real".
"It does make me a little sad that so many Instagram celebs and fitness bloggers are actually more about modelling new clothes or showing off their abs rather than displaying real bodies, real life and real training," she says.
For Watson, everything is 100% real and her next fitness hurdle (which she'll no doubt be sharing with her 5k fans) is to run the Chicago marathon in October.
"There are a lot of bigger, more beautiful Instagram accounts but I like to feel that I am very real, and my fitness is attainable," she adds.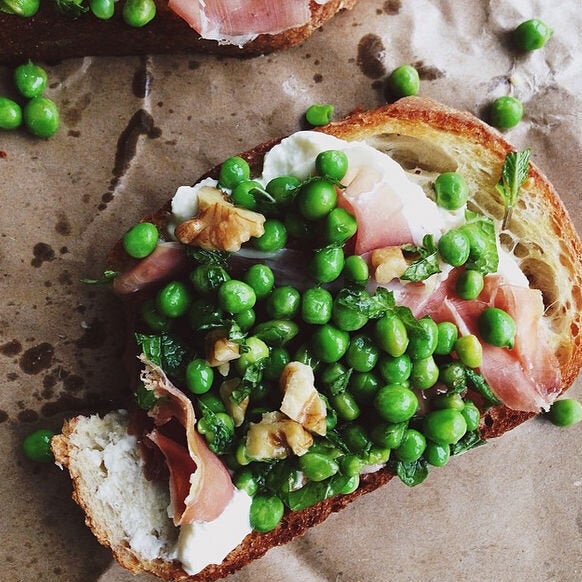 15 Food Instagram Accounts You Should Be Following