Chaotic scenes dominated London's Underground on Wednesday evening as commuters dashed home before the impending tube strike.
The rush hour started early as thousands attempted to board last trains home before the walkout stopped services, which are not scheduled to start again until Friday morning.
To make matters worse, signalling problems at London Bridge at about 6.40pm meant severe delays and cancellations on Southern Rail and Thameslink services.
Workers dashed to the turnstiles, hastily trying to get home before stations shut.
But more than an hour before the walkout, the effect of the impending industrial action was apparent, as huge queues formed outside central London stations.
Hundreds of commuters were left standing outside Oxford Circus station.
Even inside the train stations, commuters struggled to get through the growing crowds and onto carriages.
Commuters said they felt like they were in an "oversized tin of sardines" at train stations, with some passengers appearing to be crammed onto trains with the help of staff.
The Rail, Maritime and Transport union (RMT), Aslef, Transport Salaried Staffs Association (TSSA) and Unite are unhappy over pay being offered for the new service, as well as rosters
Talks were held at the conciliation service Acas last week without any sign of progress and both sides met again on Monday, but a spokesman for Aslef said the strike will go ahead because unions have not been given enough time to study a new pay offer.
Passengers were urged to complete their Tube journeys by 5pm today and to travel earlier if possible.
Tube service stopped at 6.30pm, although some stations closed intermittently before due to the large numbers of people travelling.
Oxford Circus had to shut at various times this afternoon in order to prevent overcrowding on the platform.
There will be no Tube service at all on Thursday, but the DLR, London Overground and TfL Rail will operate a normal service.
Other methods of transport are much busier due to the strike action.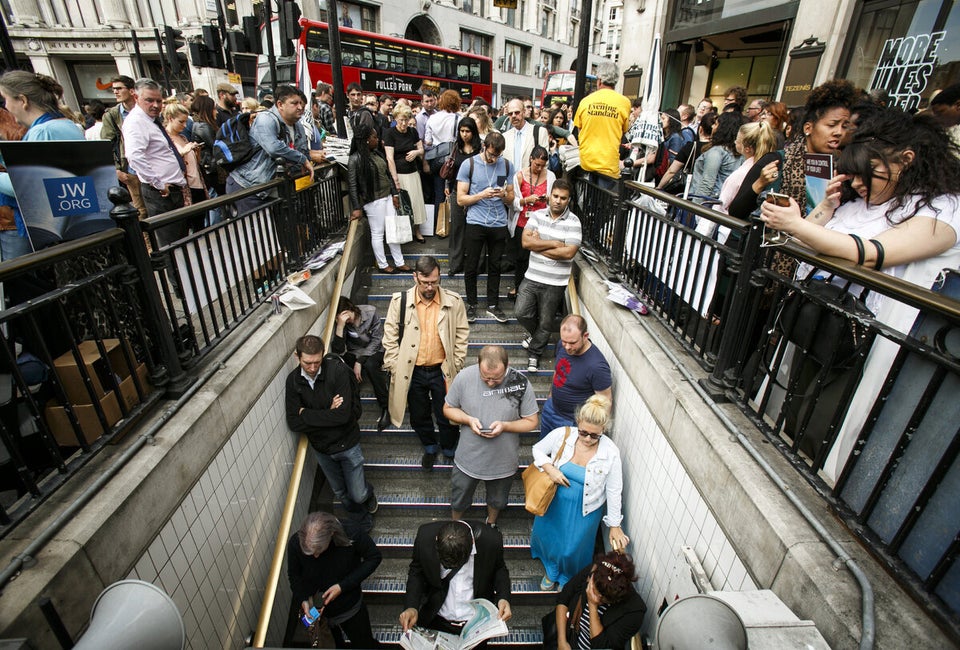 Tube Strike 2015
Related