We're on the phone talking music, but I've got the tennis on in front of me, and Martin's desperate for an update from Wimbledon where his great pal Novak Djokovic is snarling his way through a fifth set against Kevin Anderson. This means I'm punctuating our conversation with the latest score, which Martin then pauses to digest. It's currently going with serve.
Watch Above: Novak Djokovic surprises the crowd at Roland Garros with a surprise appearance in Martin Solveig's 'Smash'
However, his enthusiasm for both Novak and his fellow countrymen Gael Monfils and Richard Gasquet, Martin is ready to concede the tournament could well belong to a certain Scotsman.
"Andy is definitely my favourite for this year," he affirms. "The alignment of the planets are perfect for him, he has the perfect draw, he seems to be very quiet, very focused, relaxed. I can see him winning it.
"Roger Federer is going to be very hard to beat, but I tend to think this is again a good year for Andy Murray."
If Martin is sounding like every other tennis-expert-for-one-fortnight-a-year, a glimpse through his YouTube channel would prove his to be a much more engraved lifelong passion. His series of videos for 'Smash' four years ago were built around an effortful imaginary tennis player - think French version of Weird Al Jankovic - complete with headband.
Fortunately, through his party pal, French professional player Gael Monfils, Martin was able to recruit some five-star cameos, hence his blossoming friendship with world number one Novak, whom he praises as "extraordinarily humble".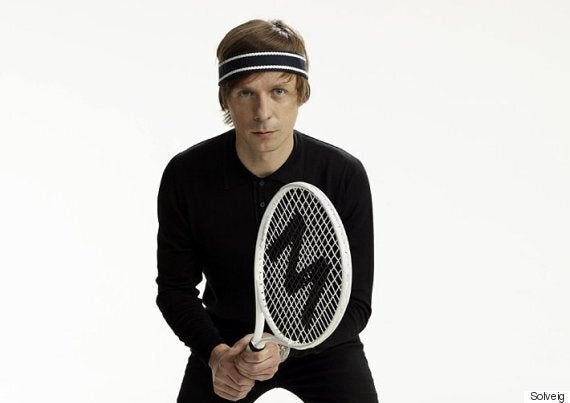 Martin is a force with a racket himself, participating in the celebrity draw in the French Open
"All the pros were very open to doing something other than tennis," remembers Martin. "But I have to give it up to Novak, for agreeing to shoot a cameo, even when he was in the middle of the French Open, and players usually have to stay completely focused."
Martin reveals that could well have been one of his final frontman offerings to the world. "I was thinking my time had passed," he explains. "I'd been active in the music world for 15 years, which is a long time. I took a time out, considering what could be my next move, I was just messing about in the studio with nothing in mind."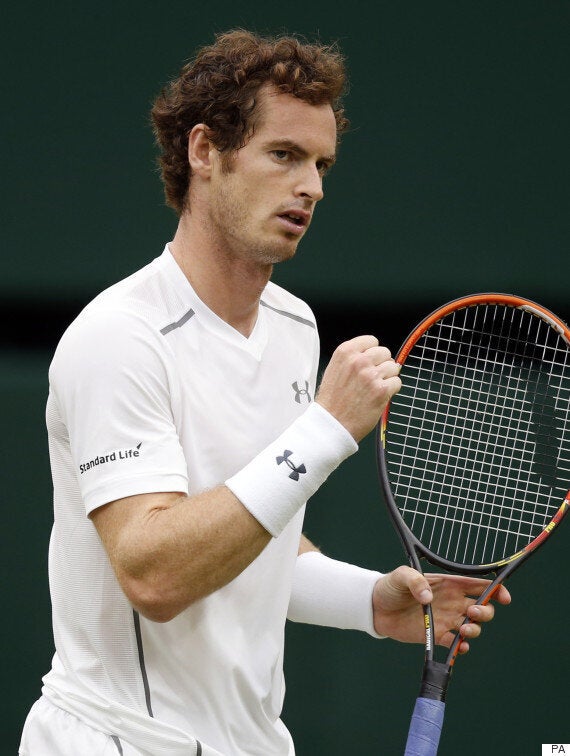 Martin Solveig thinks this year's tournament belongs to Andy Murray
However, fate had other plans and Solveig's new track 'Intoxicated' could prove to be one of THOSE songs that claims the summer from Ibiza to Indonesia, with a growing global audience and going top 10 across Europe, thanks to Shazam - something that clearly tickles Martin.
"It just shows that, despite all the plans, all the marketing, you can sometimes spend two million dollars on a video and the song can go in the garbage," he chuckles. "But sometimes, people just listen to a song they like and off it goes.
And, just before we say goodbye, I can fortunately report that Novak Djokovic just won his match, so Martin Solveig is doubly happy.
Watch the video for Martin Solveig's track with GTA 'Intoxicated' below, released on 14 August.
Popular in the Community