The July London Tube strike is now in full force. With every underground station closed for 9 July and potentially the morning of the 10 July, Londoners have been using alternative forms of transport to get in.
Or against the Tube Strike:
The fact remains that millions of us are expecting the worst when trying to get home this evening.
Don't panic though. Sure, it may take you a little longer to get into work but there's help on hand to either make it bearable, or at least not as traumatic as it would be if you didn't plan ahead.
These are the best apps for beating the Tube strike, ranging from giving you alternative forms of transport (bus, bicycle, boat and car), to even helping you find the quickest way to walk.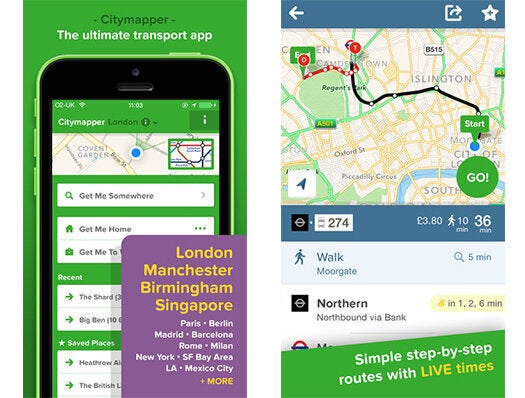 Best Apps To Beat The Tube Strike