The Father's Day card may have been 26 years too late, but for one dad in Lynchburg, Virginia, it was a priceless gift from beyond the grave.
Duane Schrock Sr. told WSET that his son's card finally found its way to him, fittingly arriving at his home a few days after Father's Day this year.
"Somebody picked up the ball and carried it and after all these years they must still have forwarded it," Schrock, who is 87, told the news outlet. "I still kind of tear up when I think about it."
The card had evidently been returned to sender and forwarded on several different occasions. Shrock says he's moved all around the country in the intervening years.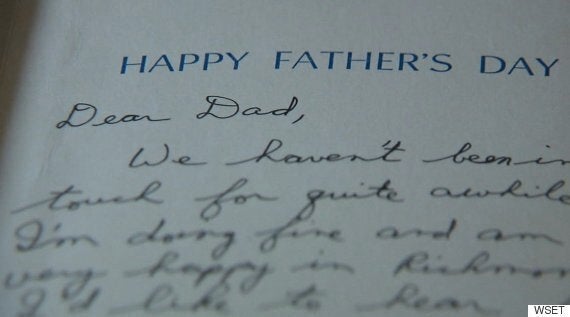 "Dear Dad," the card read, per ABC News. "We haven't been in touch for quite a while, I'm doing fine and am very happy in Richmond, I'd like to hear from you. Have a Happy Father's Day. Love Duane."
Shrock said the letter was an especially poignant surprise as his son, who was gay, died of AIDS in 1995. Shrock added that their relationship had been strained when Duane was alive because he'd struggled to accept his son's homosexuality.
The letter, Shrock told WSET, was "like a sign from heaven that his son is doing just fine."