The humble bloody Mary has had a bit of a rebrand of late.
Once the beverage of choice for our grandmothers, now hipsters, foodies and everyone in between are now downing Bloody Marys like there's no tomorrow across the UK.
When we're not drinking these vintage cocktails in the hope that they'll cure our hangovers, we're gulping them down as part of a bottomless brunch and posting the evidence on Instagram.
The good news is that it's not difficult to make a fresh Bloody Mary at home for a fraction of the price. In the above video, chef Rich Harris from team Scoff shows us how.
50ml good quality, ice cold vodka
Freshly grated horseradish
Sticks of celery to garnish
Step 1: How To Season The Tomato Juice
Fill a highball glass with ice and pour the vodka over. Pour the tomato juice into a jug and season to taste with the celery salt, black pepper, tabasco, Worcester sauce, lemon juice and freshly grated horseradish.
Pour the seasoned tomato juice over the vodka and stir gently with a celery stick to combine.
Can't be bothered to make your own bloody Mary? Check out our roundup of London's Best bottomless brunches below (and treat yourself to some eggs Benedict while you're at it!).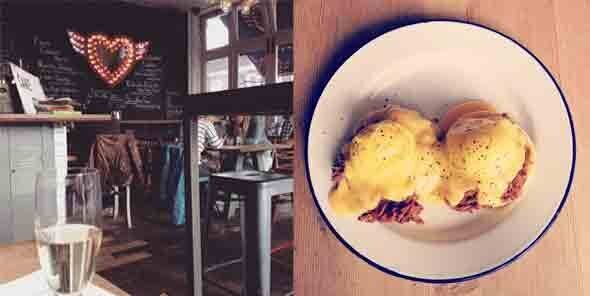 London's Best Bottomless Brunches