Lorraine Kelly made the most of the sunshine on Thursday (9 July) morning, stripping down to just a bikini for a group dance number.
The TV personality was shown giving it her all on Thursday's edition of 'Lorraine', strutting her stuff alongside a whole host of other bikini-clad women, as part of her 'Bikini Promise' challenge, which saw members of the public trying to get in shape, in a bid to encourage other women to "wear their bikinis with pride".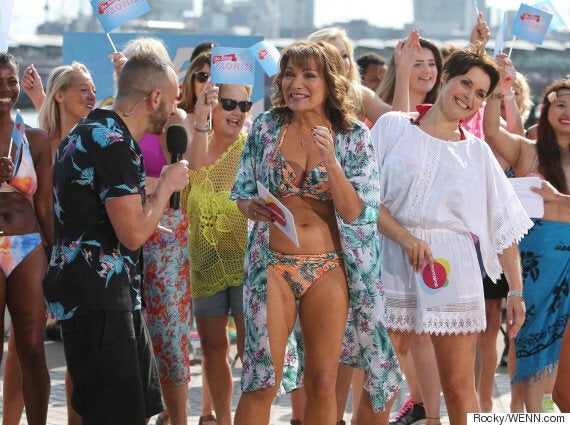 She closed the show - along with her three volunteers, who revealed they'd each lost two stone in the challenge - by busting a move to Maroon 5's 'Moves Like Jagger', with Lorraine seen swishing her hips in a pair of high heels, looking like she was having a ball.
Because if you can't break into an impromptu dance number at 9am by the banks of the Thames, when can you, for heaven's sake?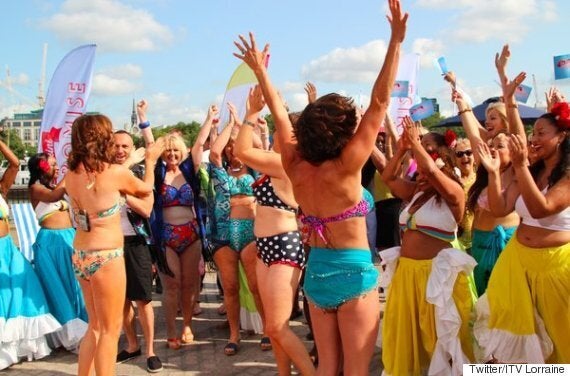 Lorraine celebrates on the South Bank, after completing her dance number
Last month, Lorraine spoke about having the confidence to wear her bikini, after posing for a photo-shoot in a two-piece, which also hadn't been photoshopped at all.
"The thing about our bikini pictures is that they haven't been touched at all, so what you see is what you get."
We don't know about you, but we've suddenly got the urge to throw on our swimsuit and have a boogie in the sunshine...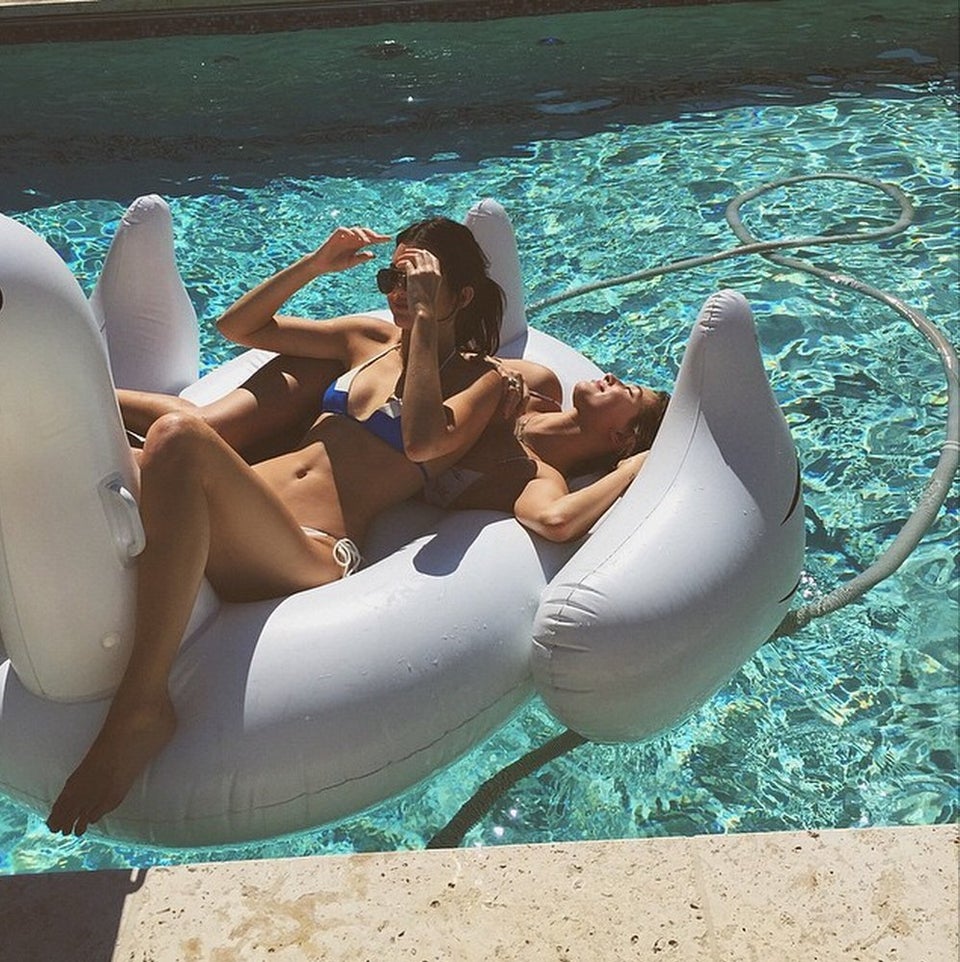 Celebrities In Bikinis