Naz Shah, the Labour MP who ousted London Mayor hopeful George Galloway from his Bradford West seat in May, defied parliamentary custom in her Commons maiden speech, criticising the Respect leader and branding him a "spandex cat".
Flouting the tradition of paying tribute to one's constituency former MP, Shah told colleagues: "It is customary to say a few pleasant words about my predecessor — I have many words, but sadly only a few pleasant ones."
"My predecessor was, I am told, a great orator," she said.
"The sad truth is that the only words he ever directed towards me were misogynistic, vitriolic, very dangerous and, to quote him, 'only ever had a fleeting relationship with the truth'.
"However, it would be most unwise of me not to compliment him on his sensational acting abilities, not forgetting, as demonstrated in 'Big Brother', his taste for red leotards and black hats.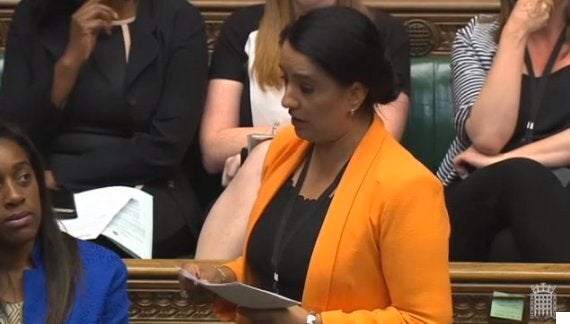 Shah delivers her speech in Wesminster
She continued: "I would like to take this opportunity to thank him for his actions, which united the people of Bradford West.
"Their patience — and, indeed, mine — certainly paid off when we handed him his P45 on 8 May.
"The Spandex Cat has truly left the building."
Shah also criticised the tactics of her rival parties' election battle, slamming it as having been "one of the most vile and personalised election campaigns ever seen in Great Britain".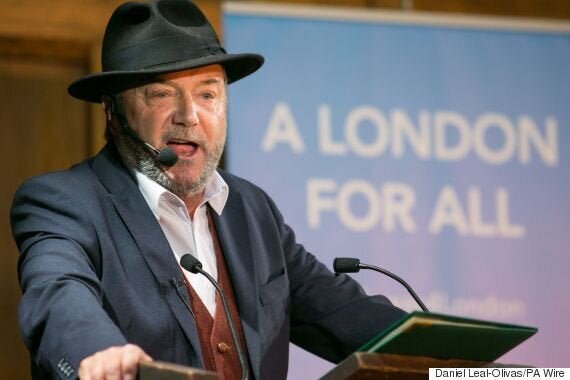 The Respect leader announcing his intention to run for London Mayor
Jess Phillips, newly elected Labour MP for Birmingham Yardley, tweeted her support of Shah's speech, saying she did "all I could not to cry with pride".
Galloway, himself a frequent tweeter, stayed surprisingly silent in the aftermath of Shah's comment, only retweeting a slightly haphazardly cropped - photoshop of his successor's face on to popular comedian Ali-G.
No doubt this isn't the last Westminster will hear of George Galloway.