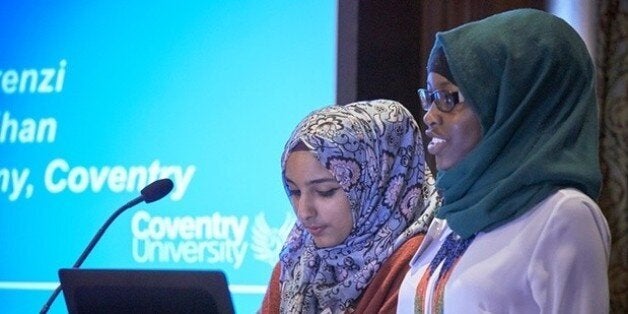 The first app designed to tackle the problem of FGM in Britain has been launched by Coventry University, allowing users to seek help anonymously.
With development help from local schoolchildren, the app allows its users to research the facts about the practice and access helplines anonymously without the fear of being traced. It has a "close and remove" button for those whose internet use is monitored and the app will disappear if the smartphone is shaken.
Endorsed by the National Society for the Prevention of Cruelty to Children (NSPCC), Petals works across most smartphones, tablets and laptops and can be used as an educational tool, complete with quiz, FAQ and glossary sections.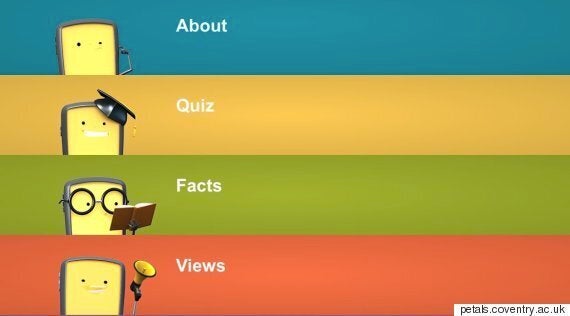 A screenshot of the Petals app, designed for young people to learn about FGM
Pupils at Sidney Stringer Academy in Coventry helped trial the app. Samira Murenzi, 17, said: "We wanted them to add boys' point of view, to make them feel they have a say. What I loved about the app is that it shows people's stories, like some girls [with FGM] have difficulty giving birth. We want to raise awareness for others."
Rimshah Khan, 15, said: "I like the fact that people can directly get help. I didn't know much about it but just knowing a bit can save someone.
"People keep it a secret. It's not really a comfortable topic to talk about. They feel pressure – by telling people, you might feel like you're disowning your family. I knew about it but didn't have that much knowledge about it. My friends were like me."
Professor Hazel Barrett, who researched and developed the app with her team from Coventry University's Centre for Communities and Social Justice said the Midlands had the second-highest incidence of FGM after London, and that 2% of all births in the city of Coventry were to women who had been victim to the practice.
The app was launched on Tuesday ahead of "cutting season" where girls, mainly aged 11 to 18, are most at risk of being sent to their heritage countries to undergo mutilation.
Minister for Women and Equalities Nicky Morgan attended the launch. Speaking at the event, she said: "Whilst it is vital we bring perpetrators to justice, we have a duty to stop this happening in the first place."
She added: "Cultural sensitivities can never be an excuse for FGM. This an issue that can only be tackled by lots of people working together and taking responsibility for it, and talking about it is a big first step.
"It's hugely encouraging to see technology and innovation being harnessed so rationally. This app takes us another step forward, giving women and girls a lifeline, something they can access easily and confidentially without stigma or fears for their safety. This tool couldn't have come at a better time with the summer holidays, when girls are most at risk, about to begin.
"I look forward to the day when it's no longer needed."
More than 130m women living in the world today have been mutilated and 6,000 girls undergo FGM daily in the Middle East, Asia, Africa and in diaspora communities.
Popular in the Community