The first official trailer for the Warcraft movie trailer is here, except it's not something you strictly 'watch'. It's a virtual reality ride on a giant 'Gryphon' over a city from the film.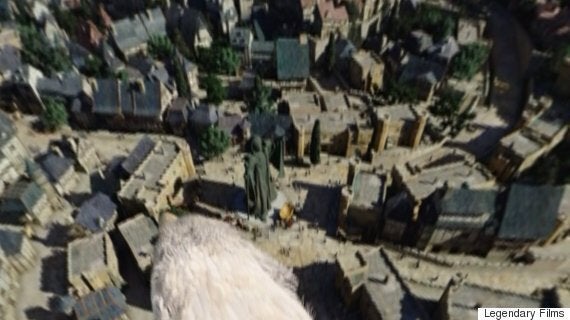 Anyone with an iOS or Android device can download the trailer via iTunes or Google Play. You simply download the Legendary VR app and then install the Warcraft VR experience.
If you're one of the early adopters that happens to own Google Cardboard then you're in luck as the app supports it. We recommend you wear headphones as well for the full effect.
While the image quality isn't exactly great, the experience itself is surprisingly immersive and there's no doubt that it's a first for an industry that has become almost entirely on the conventional trailer you watch.
Virtual reality is becoming more and more mainstream with Oculus Rift, Sony's Project Morpheus and HTC's reVive all offering consumers a viable entry into this new technology.
Based on the hugely successful online game World of Warcraft, the film is expected to hit cinemas in 2016.
Related