The last Spitfire of its kind has sold for a record price at auction - with the multi-million-pound profits donated to charity.
The restored Vickers Supermarine mark 1 sold for £3,106,500 at Christie's in London - the highest ever paid for a Spitfire.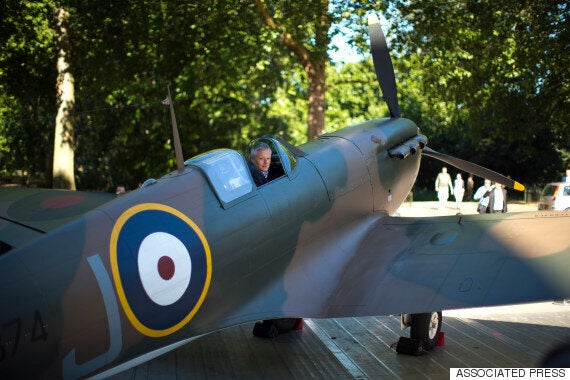 Pilot and Chief Engineer at the Aircraft Restoration Company John Romain poses for photographs in a restored "Vickers Supermarine Spitfire Mk.1A in London, Friday, July 3, 2015
It comes on the eve of the 75th anniversary of the Battle of Britain, in which the famous fighter aircraft played a vital role.
The restored aircraft was donated by American philanthropist and art collector Thomas Kaplan and his wife Daphne. It was sold to benefit the RAF Benevolent Fund. A second model was donated to the Imperial War Museum Duxford.
Nic McElhatton, the chairman of Christie's South Kensington, said: "Bringing this iconic and historic aircraft to auction has captivated collectors and enthusiasts around the world.
"It has been an extraordinary project for Christie's to work on, and we have all been in awe of Thomas Kaplan's incredible generosity.
"Not only are the proceeds of this sale being gifted to so many worthy causes, not least Panthera and the RAF Benevolent Fund, Thomas and Daphne Kaplan are also gifting Spitfire N3200 to Imperial War Museum Duxford for the public to admire and enjoy for generations to come."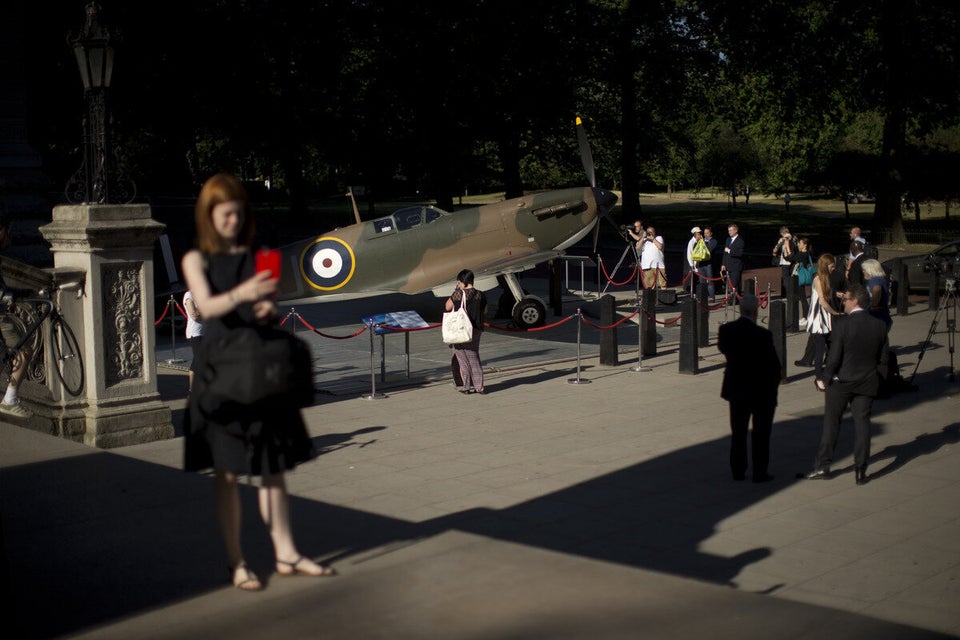 Restored Spitfire
Related