Commuter chaos is spreading across London as the capital' biggest Tube strike in 13 years is underway.
Tens of thousands of passengers' morning commutes have been delayed as buses and overground services are packed to the brim.
Around 20,000 members of staff are striking from the unions, RMT, Unite, TSSA and Aslef over the new 'night-tube' service that will begin to operate from September.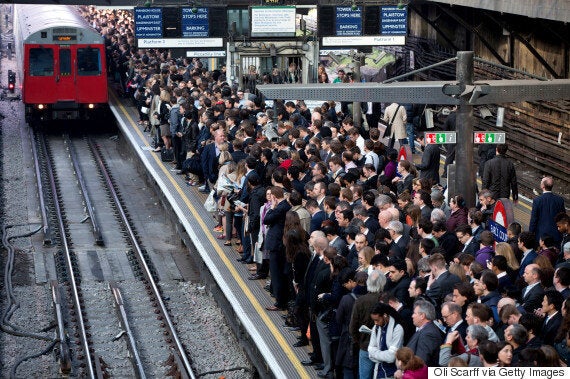 The doomed consequences of the tube strike
Grumpy travellers are expressing their frustrations and are flocking to social media to display their discontent at the disruption.
Some commuters interviewed by the Press Association reacted and said: "It's really unnecessary" and "I have no idea how i'm going to get home".
Steve Hedley, from the Rail, Maritime and Transport Union discussed his views of the night-tube and said: "They (London Underground) haven't even worked out at this stage when engineering work is going to get done.... and that engineering is essential for safety"
Thousands flocked to Twitter to express their dismay:
The tube strike began at 6.30pm on the 8th of July and there will be no tube service at all on Thursday 9th July. Although the DLR, London Overground and TfL Rail will continue to operate normally.
The boss of the London Underground, Mike Brown said that the strike action is "completely unnecessary" and said that they had: "strained every muscle" to put together a "remarkably fair" pay offer.
However Tube driver, Seb Michnowicz, blogged for the Huffington Post UK and wrote: "As the proposals currently stand, tube workers are being opened up to the possibility of working unlimited night shifts, running roughshod over their entitlement to a life outside work.
"It's akin an office manager telling their 9-to-5 staff that they are to work from 2 o'clock in the afternoon to 10 at night without asking if that's alright."
Despite complaints, there is a light at the end of the tunnel and the strike has been received optimistically by some:
Talks were held at the conciliation service Acas last week without any sign of progress and both sides met again on Monday, but a spokesman for Aslef said the strikes will go ahead because unions have not been given enough time to study a new pay offer.
Related