'Coronation Street' bosses have released a trailer for next week's episodes (beginning Monday 13 July onwards), in which Weatherfield will say a fond farewell to Deirdre Barlow.
The emotional storyline has been planned with the help of Anne Kirkbride's family, and by the looks of things, viewers will need the tissues at the ready.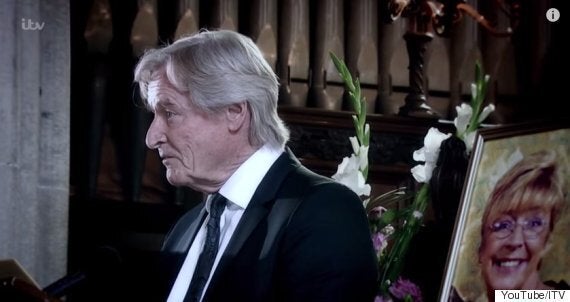 A tearful Ken says goodbye
It also reveals how the Barlows will struggle to cope with Deidre's death, as Ken questions why his wife spent so long staying with Bev Unwin.
The truth looks set to divide the family, as Bev reveals that Deirdre was ashamed of Tracy, following her affair with Liz's man Tony.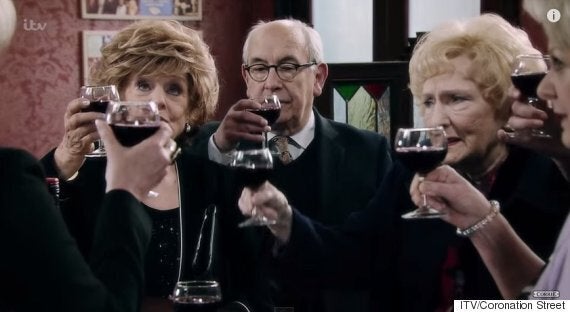 The residents raise a glass of Deirdre's favourite tipple
At the funeral, Ken turns to the troublesome Tracy, and tells her: "You caused her more pain and worry than anything else in her life."
Watch 'Coronation Street' from Monday 13 July to see the emotional scenes unfold.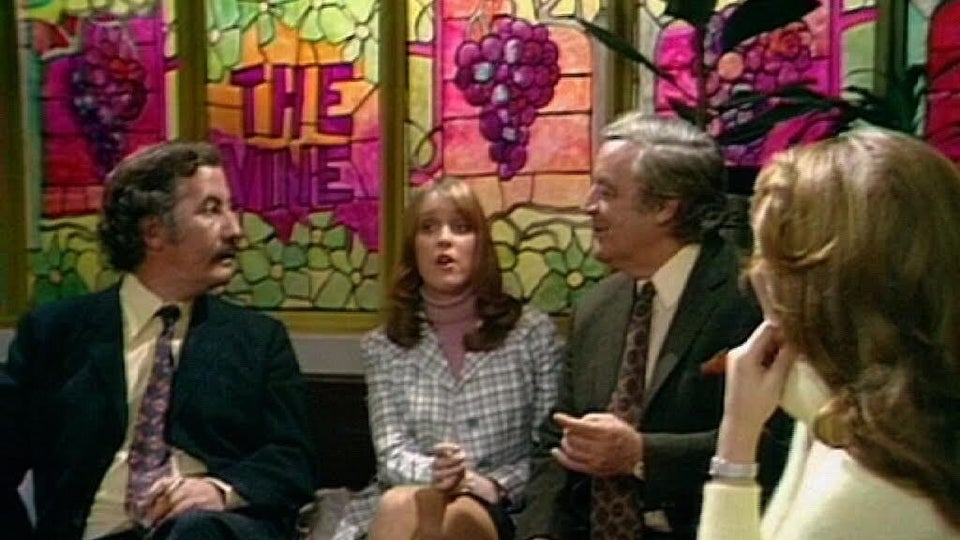 Deirdre Barlow's Most Memorable Moments