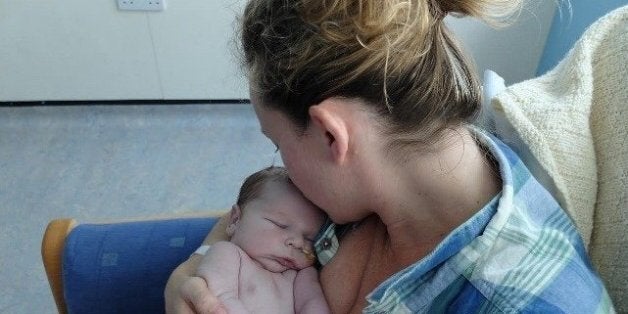 A determined mother has started a Change.org petition, calling for health secretary Jeremy Hunt to test pregnant women for Group B Strep (GBS) to prevent the avoidable deaths of newborn babies.
Fiona Paddon and her husband Scott lost their son, Edward Gili, last year at just nine days old after he contracting GBS at birth.
GBS is a normal bacteria carried by around one in five pregnant women, usually without symptoms. However, it can be passed from mother to baby during labour, and then the otherwise harmless infection can become life-threatening for the newborn.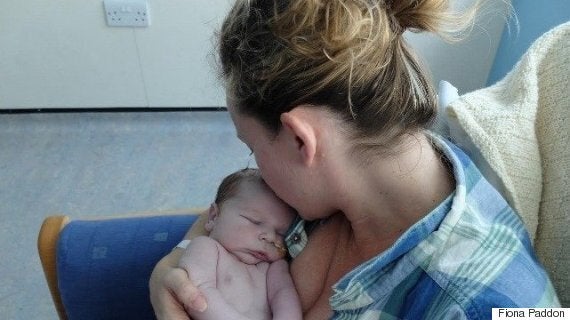 Fiona Paddon and her son, Edward Gili
Paddon's nightmare started when she first woke up after the caesarean. She told HuffPost UK parents: "The first time I'd heard of Group B Strep was very soon after my son was born.
"I don't specifically recall hearing the name at that time – I'd just woken up from a caesarean under general anaesthetic and not even seen my new baby, who was being cared for in the special care baby unit – but I was told about this horrible infection that meant he was fighting for his life.
"The petition calls for health secretary Jeremy Hunt to test pregnant women for GBS, in order to prevent the same thing happening to another woman."
Like many parents, Paddon didn't know anything about GBS until Edward contracted it.
"As time has gone on I've learned a lot more about it," she said. "Of course, the most important fact that it is very dangerous and can be deadly for babies.
"But for me the key piece of information that has made me get involved with GBSS and start this petition, is that it is largely preventable."
Paddon argues that the NHS approach to dealing with GBS is to 'not tell anyone and do nothing'.
"It just doesn't make sense – a potentially deadly infection, which kills a baby a week, which could be easily identified and prevented and the approach is to, what, leave it to guess work and chance? That is nowhere near good enough, in fact for me, it's indefensible."
The NHS' guidelines suggest that most pregnant women who carry GBS bacteria give birth to healthy babies. However, it's estimated that around one in 2,000 babies born in the UK develop early-onset GBS.
Jane Plumb MBE, chief executive of Group B Strep Support, told HuffPost UK Parents: "Making GBS-specific tests available will reduce death, disability and trauma caused by these infections in newborn babies.
"The human cost of these avoidable infections is immense. Accurate testing would mean that doctors and midwives could stop guessing which Mums are carrying GBS and so accurately target antibiotics.
"Other developed countries have shown over decades that routinely testing pregnant women for GBS is safe and effective. Early results from a project at Northwick Park Hospital in London show that testing is possible, popular and highly successful in a complex setting.
"Women want to be tested and health professionals are frequently doing so already but with a poor test – over half of UK maternity units test some or all pregnant women - but use a test that misses up to half of all carriers.
"Why is the 'gold standard' test not available? We need to stop guessing and start testing."
If women were tested later on in their pregnancy, it is believed that 80% of infections could be avoided. Once women were tested positive, doctors could administer simple antibiotics to prevent the infection.
Currently in the UK, women may be tested using a conventional Standard Direct Plating test, but only when they start to show symptoms. The test is reliable when it finds GBS, but has an astonishingly high false negative rate.
In other European countries, an Enriched Culture Medium test is carried out on all pregnant women. This test is specifically designed to detect GBS.
Paddon's aim is to raise awareness of GBS, and to make sure that no other mother has to go through what she has.
"I should have heard about GBS during my pregnancy, I should have been given the most effective test available to see whether I was a carrier and I should have been given antibiotics during my labour," she said.
"I know that this procedure is not fool proof and I can never be 100% sure what affect it would have had on the ultimate outcome for Edward. But how can it be right that we do nothing and say nothing to help the babies in a similar position to have the very best chance?
"Isn't that what you are supposed to do for your child – give them the best chance you can? I am left feeling hollow and heartbroken that I could nothing for my baby son – I couldn't even feed him or comfort him from crying.
"But I can do this, to try and stop other mothers from feeling the same and give other little Edwards the best chance we can."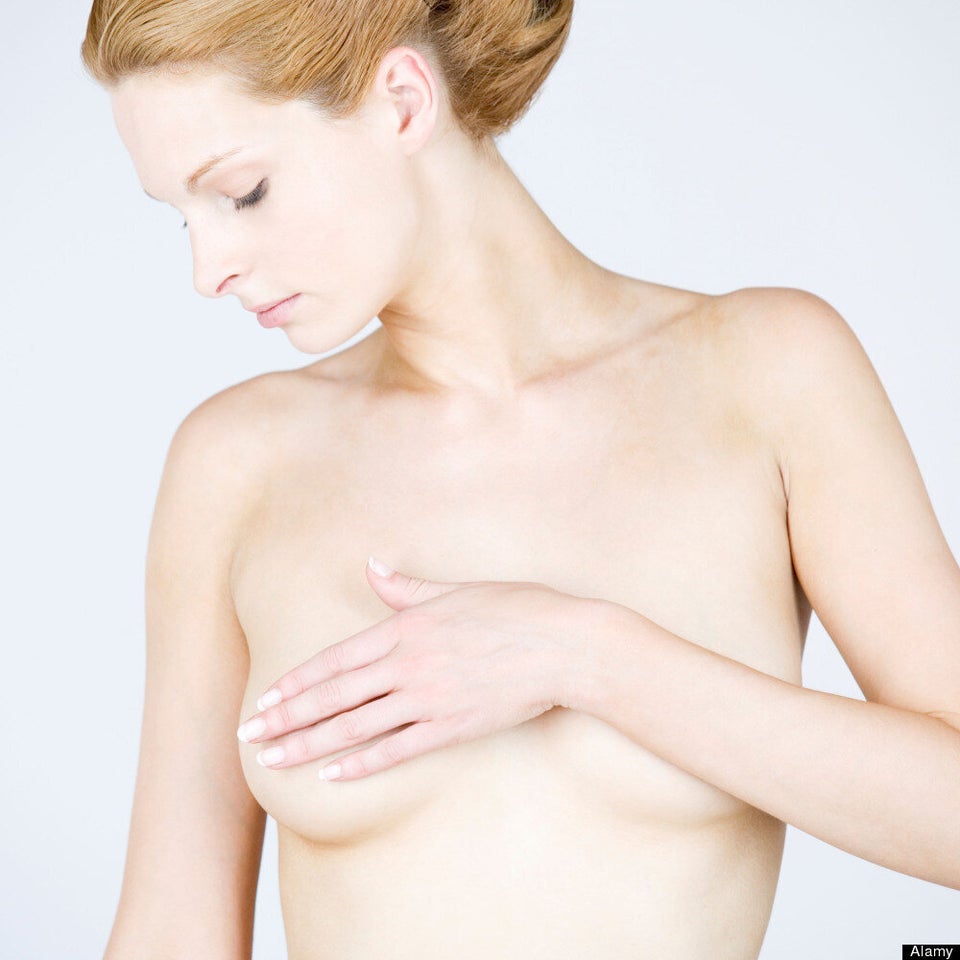 Most Commonly Misdiagnosed Online Illnesses
Related