The small quiet state of New Jersey, is about to get very loud, very quickly.
A 2,000-foot waterslide is taking over its Action Park in the hopes of setting a Guinness World Record for being the world's longest waterslide.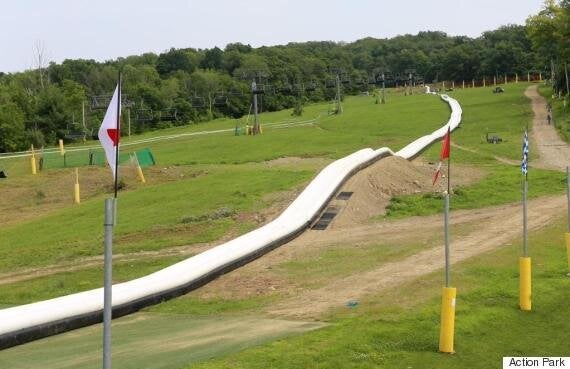 The 'Xtreme' ride will take 60-90 seconds from start to finish and needs 1,000 gallons of water.
A representative for the park told local news nj.com that an opening date for the slide has not been confirmed yet.
However, plenty of prominent US media outlets, including the Today Show, are lining up to try out the slide today.
A Guinness Book of World Records representative will also be there to check if the ride qualifies as a record-breaker.
So far the ride's test runs seem to going smoothly.
President of Action Park, Bill Benneyan said: What's more wild and crazy than flying nearly half a mile down a ski mountain on the World's Longest Waterslide?"
Well whether or not the slide qualifies for a Guinness World Record, it's well worth a visit, if you are ever in New Jersey.
Related