In other hands, this tale of a financially privileged but emotionally abandoned young man could have been a reckless tale of self-indulgence.
As it was, Sadie Jones' adaptation of her own novel 'The Outcast' was a beautifully understated study in post-war repression and loneliness across the generations.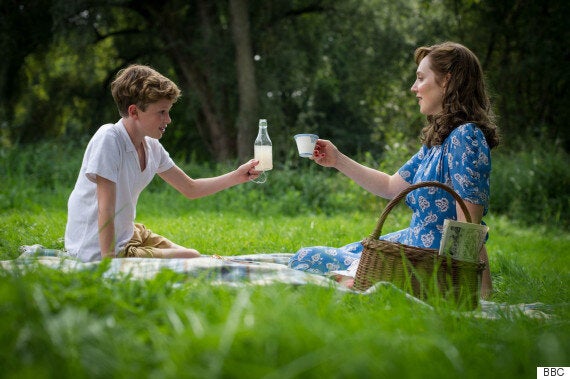 Lewis Aldridge's childhood was perfect, until the day it ended
Lewis Aldridge's childhood (played by Finn Elliot, later George MacKay) should have been perfect, his father returned from service and his mother happy again. And it was, until he lost in mother in horribly traumatic circumstances, and his life veered horribly off course with no one knowing quite what do with him, and that was before they found out about the cutting, the drinking, the visits to Soho, burning the local church down...
Full of nervy women in tea dresses with cigarettes including an impeccable Jessica Brown Findlay, and men with bristling moustaches including an almost unrecognisable Greg Wise, this 90-minute first episode was beautifully shot and immersive stuff.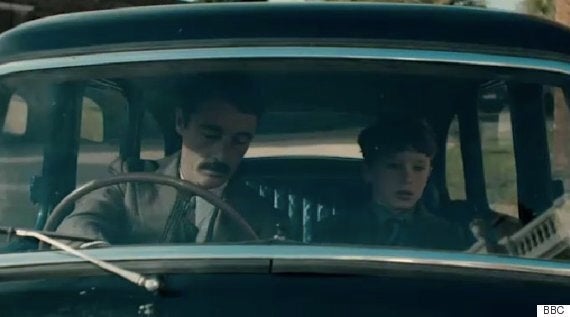 Greg Wise was almost unrecognisable as Lewis's emotionally repressed father Gilbert
Additionally, as with the very best of period drama, it was the absolute specificity of the era that enabled a bunch of timeless truths to be unearthed - the burden of a father's love where there is no effortless affection, the loneliness of a young man in a crowd, and the confusion of a life without a parent's guiding hand. Lewis Aldridge is a truly heartbreaking character, and I'm rooting for his contentment in next week's conclusion. After his hundreds of tiny rejections, he surely deserves it.
'The Outcast' is available on BBCiPlayer. Episode 2 is next Sunday on BBC1.