It was finally time to say goodbye to Deirdre Barlow in Monday night's 'Coronation Street', and the emotional scenes didn't fail to disappoint.
The first of the night's two episodes focussed on the build-up to the funeral, as Peter Barlow failed to show, while Carla chose a day at the casino instead.
As the Barlow family prepared for the final farewell, tensions were rising, and mid-way through Emily's reading, Ken reached the end of his tether and launched a scathing attack on Tracy, who promptly fled the church.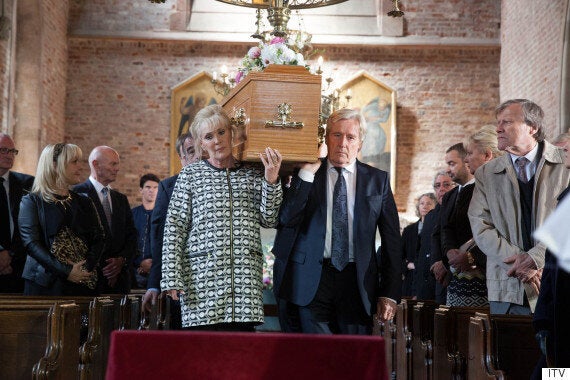 Liz stepped in for the absent Peter Barlow
In traditional 'Corrie' style, there was no shortage of light-hearted humour, delivered perfectly by Tracy, as she introduced her exes Robert and Steve to each other, then by Tim, as he remarked that he never really knew Deirdre, and later at the wake, Blanche's pals and their takeaway boxes of food.
Once again, it was plain to see that all of the tears were real, and as Ken paid tribute to Deirdre, Bill Roache was clearly sharing kind words for his soap wife Anne Kirkbride.
"Deirdre had such presence, I can't tell you how many times I walked into the Rovers without knowing she was there," he told the congregation. "Then I'd hear that distinctive laugh, a joyous roar of happiness.
"She was a friend, a neighbour, a mother and a grandmother, a confidante when things were bad and a source of love and laughter when things were good.
She was a woman who spent most of her life in one street. A linchpin of the community, a role that seems to be disappearing day by day in the modern world."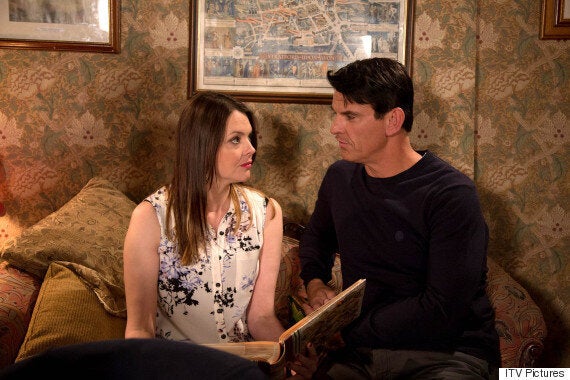 Tracy sought solace with Robert
Sadly, some of the most emotional scenes of the episodes had already been revealed online, and viewers were also already aware that Tracy would storm out, and turn to her ex Robert Preston.
In the coming weeks, the family will struggle to cope - can Peter's return help the Barlows stick together? Or will it make things even worse?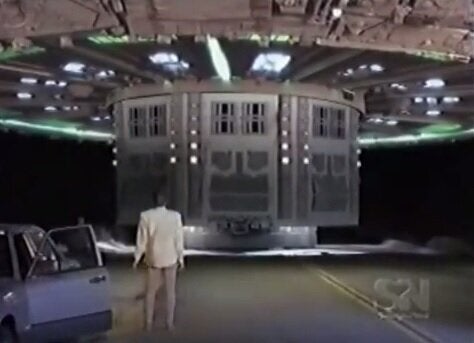 Most Memorable Soap Exits
Related