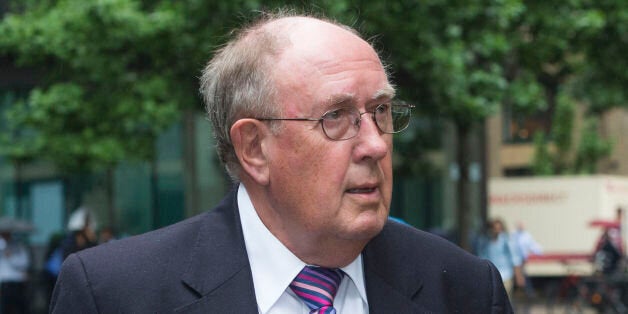 A former Ukip MEP has been jailed for five years after claiming almost half a million pounds in bogus expenses from the European Parliament.
Ashley Mote, 79, was handed the sentence at Southwark Crown Court this morning, after being found guilty of 12 fraud related offences in May.
Mote falsely claimed almost £500,000 from taxpayers between November 2004 and July 2010.
Mote was elected to the European Parliament in 2004 as a Ukip candidate for the South East of England,
However, before he could take up his seat he was kicked out of the party after it emerged he was facing trial over allegations of benefit fraud.
He stayed in the European Parliament until 2009 as an independent MEP.
In May he was found guilty of four counts of obtaining a money transfer by deception, three of false accounting, two of fraud, and one each of acquiring criminal property, concealing criminal property and theft.
He submitted false claims for parliamentary assistance allowance, which was supposed to be for work carried out on his behalf by other organisations.
A Ukip spokesman said: "Ashley Mote was elected on a Ukip list but was expelled from the party before he took his MEP seat and sat with the non-attached in the European Parliament. He was an independent. Many people will rightly think he has received a just reward for his actions."