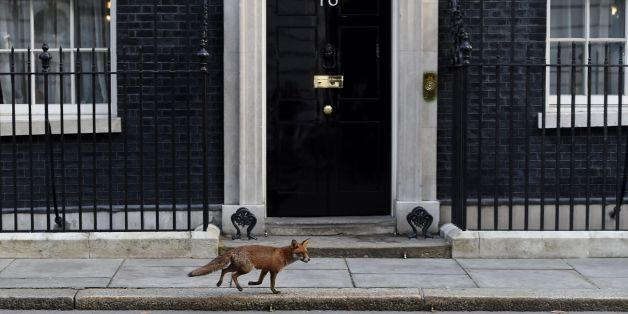 Andrew Matthews/PA Wire
The government has postponed a vote on letting people tear apart small animals for sport.
@VictoriaLIVE who cares about vermin foxes. They are only bloody animals and vicious ones to boot. Ask our dearly departed pet rabbit!

— eamon mcmahon (@pokeymarley) July 14, 2015
Only a tiny minority of incredibly angry people supported the bloody pastime.
Yes, town dwellers, foxes are VERMIN. Not cute, not sweet, not to be fed and protected! https://t.co/fADmuAiMIA

— Ngaire Wadman (@NgaireWadman) July 14, 2015
Every region of Britain supports the #foxhunting ban – http://t.co/B3pUJX6UbXpic.twitter.com/j8CK1Fb5ri

— YouGov (@YouGov) July 14, 2015
But this did not deter the tiny minority.
Too many people bought up on basil brush / foxy woxy thinking foxes are cute, they are not, they cruel sadistic vermin, lift fox hunting ban

— Chris Thompson (@F1_CWT) July 14, 2015
Foxes are a major problem, hunting is vermin control. I've had chickens decimates several times by foxes @VictoriaLIVE

— Frederick St.Gregory (@fredgregory1) July 14, 2015
@Communitaria71 I continue to support drag hunting as a sport and that foxes are shot as part of farmers' vermin management controls.

— Anne-Marie Trevelyan (@annietrev) July 14, 2015
Scottish people also pointed out that nobody really liked the idea of murdering small animals for fun.
#SNP priorities #foxhuntingpic.twitter.com/s49ekJYPgd

— General Boles (@GeneralBoles) July 14, 2015
Some people did suggest an alternative.
I want to hunt some truly vile vermin, on horseback. Can I hunt my local Tories? Don't want things to get pestilential, do I?😉 #foxhunting

— Mum About Town (@SE24mummy) July 11, 2015
I can think of one change to existing laws on hunting that most people would support.. pic.twitter.com/bvGrc5YqcG

— Jason Spacey (@Jason_Spacey) July 8, 2015
SEE ALSO: