Her Little Monsters have now been given a taste of what they can expect, with the arrival of an 11-second teaser clip.
True, the short and eerie snippet only features Gaga's hand, but interestingly, she's seen painted silver, ringing the bell on the desk of a hotel lobby.
It's not exactly giving much detail away… but we do like her nails, so there's that.
Joining the pop singer in 'American Horror Story: Hotel' are Kathy Bates, Matt Bomer and Chloe Sevigny, all of whom have appeared in previous incarnations of 'AHS'.
While she's best known for her hits 'Bad Romance', 'Just Dance' and 'Edge Of Glory', this isn't the first time Gaga has thrown her hat into the acting ring, previously starring in 'Machete Kills', and the sequel to 'Sin City'.
'Hotel' will be the first series of 'American Horror Story' not to feature Jessica Lange, who announced that she was stepping down from the show after playing Elsa Mars in 'Freak Show'.
Fans of the cult show don't have too long to wait until the next series kicks off, with 'American Horror Story: Hotel' premiering on US television this October.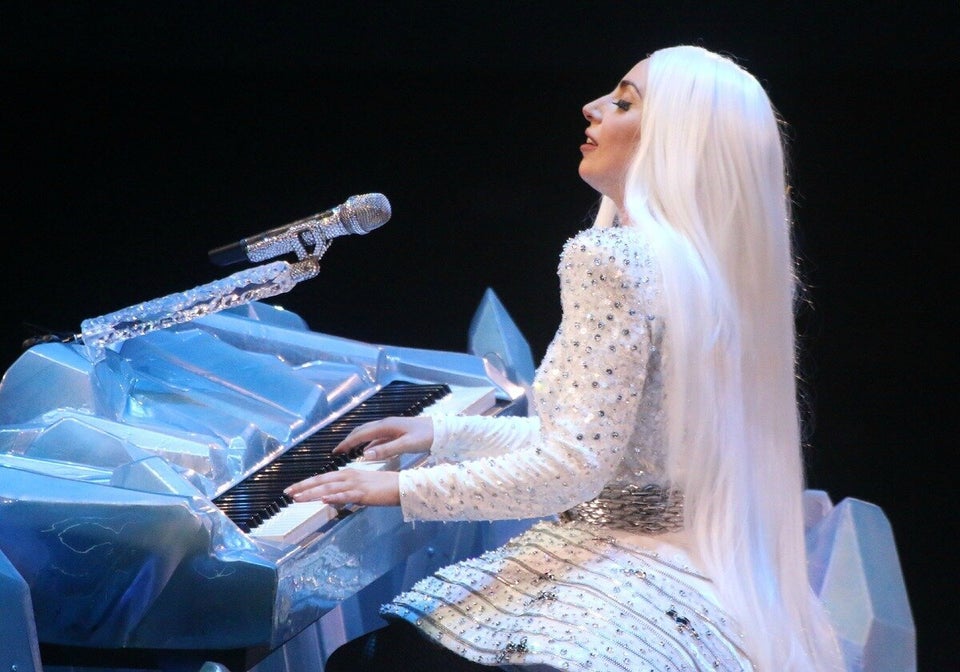 Lady Gaga's artRAVE Tour
Related