Police are hunting a Birmingham teenager who was captured on video mercilessly bullying two schoolgirls, in an attack which was described by officers as "humiliating and sickening".
Three videos uploaded to Facebook show the young female bully demanding two 14-year-old girls kneel by a busy roadside and apologise for giving "dirty looks". One teenager complies, and has her bag tossed into the road, while the other refuses to do so, and is wrestled to the ground and screamed at.
While one victim is kneeling on the floor at the bully's feet, she is told: "Don't look not at me. Who are you growling at?..
"Who do you think you are? I've just put you on the floor. What else do you want me to do?"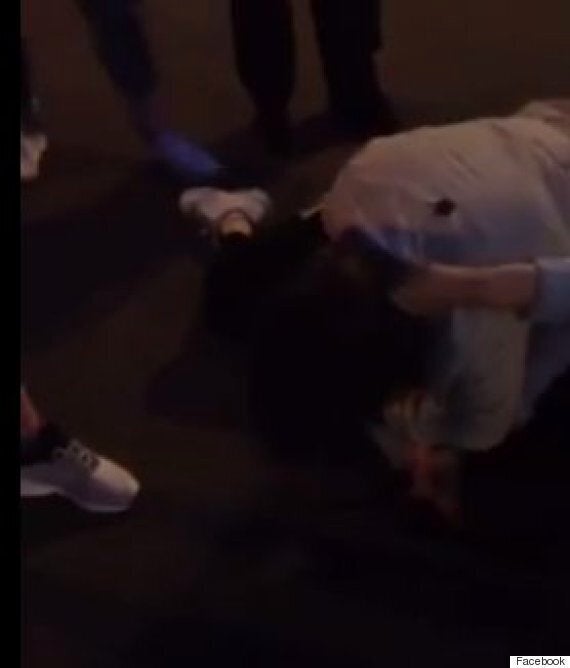 One victim is pushed to the ground and the bully straddles her, screaming: "What are you going to do?"
The victim pleads with a bystander: "I'm begging you, please phone your mum. Phone your nan." She is then told to take off her shoes, and made to kneel back onto the floor.
"Look at me while you're taking off your shoes," the bully demands. "I will hit you in your face with your own shoe.. Take off your shoe and stop talking to me."
The incident was posted onto a Facebook account on Monday and has had more than 7 million views. One of the attackers has been identified on social media, but HuffPost UK has chosen not to reveal their identity.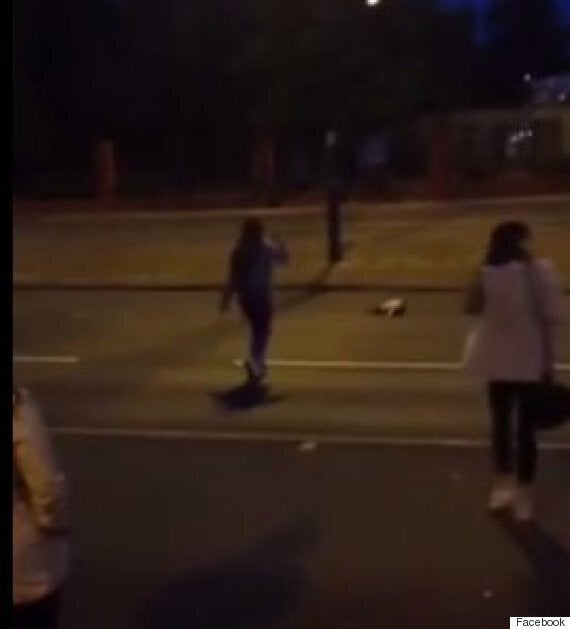 The girl has to go and retrieve her bag, which was thrown into the road
Keah Mariea Close, who uploaded the footage, has distanced herself from the attack, saying she did so to show everyone what a bully the teenager is.
West Midlands police released a statement saying an investigation has been launched into the attack, which is believed to have happened on Saturday night in Hilary Grove, Northfield. The force has identified two main suspects, one of whom will be attending a police station for questioning, while the other is out of the country.
Inspector John Askew from Birmingham South Police, said: "The response from members of the public, clearly disgusted by what they've seen online, has been overwhelming and we've had lots of people getting in touch to provide names of those responsible.
"We have identified the two main suspects and plans are in place for one of the girls, a 16-year-old, to attend a police station for questioning later today. We understand the other main suspect is out of the country on holiday but we will speak to her upon her return.
"I would like to reassure everyone this is being treated very seriously and that the enquiry is progressing…under no circumstances should anyone take matters into their own hands as this could leave them liable to prosecution themselves."
DS Dean Gordon, of Birmingham Police, added: "The violence shown against these two girls is completely unacceptable…we will not tolerate this kind of bullying and those involved will be brought to justice."
Anyone with information regarding the incident should call West Midlands Police on 101.