Families of drugs abuse victims are calling on David Cameron to radically review drugs laws, saying current policies are harming and even killing people.
On Tuesday a group of bereaved families delivered a letter to Downing Street demanding reform of UK drug laws, as the House of Lords moves to debate the controversial Psychoactive Substances Bill
The Anyone's Child campaign is calling for legal regulation of drugs, rather than outright banning, with a vision that drugs would be controlled by medical professionals rather than criminals.
In the letter delivered to David Cameron today, the families said that current drug laws were "failing", adding: "We find it deeply offensive that you and many of your parliamentary colleagues refer to fears for your own children to scare the public into supporting criminalisation, and to block discussion of alternatives."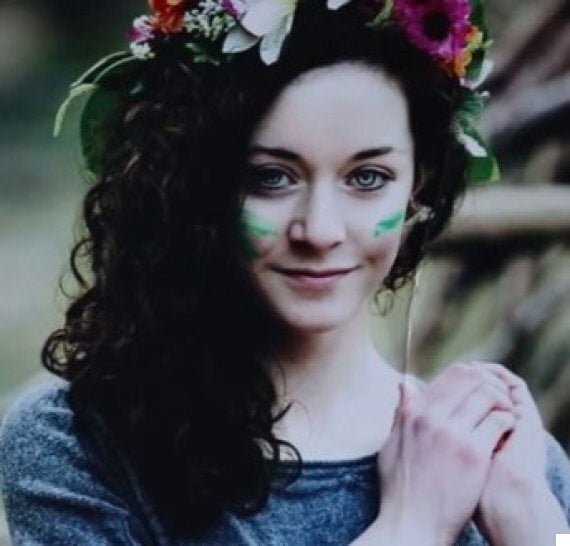 Martha Cockburn died after taking ecstasy
She said: "When I hear that a young person has died and yet another family has joined the bereaved parents' club, I feel helpless as I wonder how many more need to die before someone in government will actually do something about it?
"As I stand by my child's grave, what more evidence do I need that things must change? Isn't this loss of precious lives an indicator of a law that is past its sell-by date and in need of urgent reform? "
She added: "My only child might still be alive if ecstasy was regulated."
Cara Lavan lost her partner Jake Coe to drugs and she believes that a change in the law could have saved his life.
She told HuffPost UK: "David Cameron has the power to make change. He has the power and all we're asking is that he looks at the evidence to see whether these policies are working. He has the power to do that.
"He is on record in 2002 saying that he felt that there needed to be a review of our drug laws. I want to know why he hasn't followed that up. He's got the power to do it, why hasn't he already done it?
"If he'd done it maybe my partner Jake would still be alive today."
The Psychoactive Substances Bill, which would move to outlaw so-called legal highs, has already been criticised by campaigners.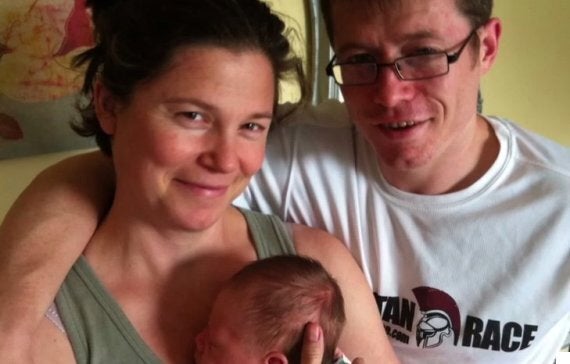 Cara Lavan believes her partner Jake Coe could have been saved if the law had changed
The Prime Minister once called for "alternative ways" to tackle drugs, and criticised politicians for "posturing with tough policies", but his stance has hardened since he became Tory leader.
In 2012 he rejected calls for a royal commission to look at whether drugs could be legalised.
Professor David Nutt, who used to chair the Advisory Council on the Misuse of Drugs, told HuffPost UK this was down to "pressure from the old men in the party who told him he could not get elected if he was not hard on drugs."
Lavan said current drug laws did not solve the problems of drugs - and in fact exacerbated it.
She said : "Jake died from a heroin and crack overdose last year. When I met him he was in recovery, he had been clean for five years and everything in his life looked like it was going extremely well. He was taking part in an art psychotherapy Masters, he was fit, he was intelligent, he was strong and doing its of good stuff."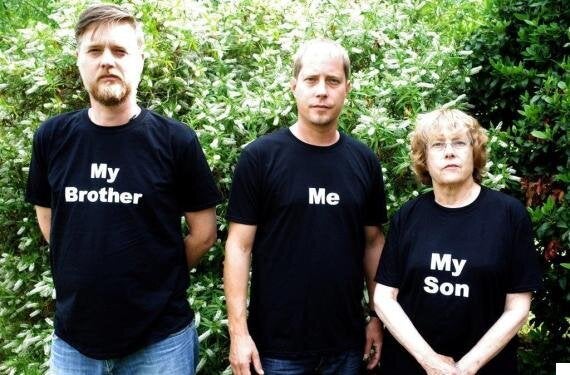 The Humphreys family has had to deal with the aftermath of a drug conviction
But with Coe's relapse came the issues associated with illegal drug use.
She said: "The argument I'm making today is that the drug laws don't prevent people from getting hold of drugs. People can still get hold of drugs even if they're illegal. What the drug laws do is exacerbate the dangers. It means that drug users don't know what they're taking, what they're getting, they don't know who they're buying it from, they don't know who they're associating with.
"In Jake's case with heroin, the dealer's used to call up, so whenever he tried get clean again, he would get sales calls from drug dealers. If he'd been going to a doctor or pharmacist to get his drugs, he would have been getting advice and support rather than instead having to creep around in the shadows, hiding from everyone, including me. Obviously I wouldn't have been pleased for him to be a legal and using heroin addict but at least we wouldn't have had the added problems that come with the fact that the drug he was addicted to was illegal, so we had an extra layer of problems associated with that. Obviously we had a child so I had to put our child's safety first.
"The roots of support and help are really cut off because of the illegal nature of the drug or the illegal nature of possession of the drug.
"The mistake people make is to blame the drug for ruining lives. It's not the drug, it's the drug policy. I'm not saying drugs are great but I'm saying drug policy make everything much, much worse for everybody."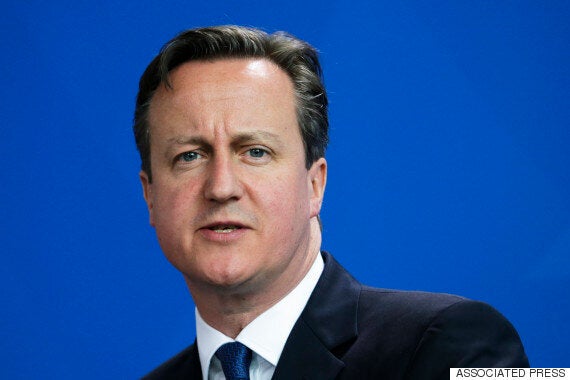 David Cameron was accused of 'chickening out' over drug law reform
A spokesperson for Anyone's Child said: "Our vicious and stupid drug laws don't stop young people from taking drugs. But putting dangerous criminals in charge has devastating results for them and their families.
"In 2002 David Cameron called for a debate on legal regulation. Since then, there have been over 26,000 drug deaths in the UK – compared with 453 UK soldiers in Afghanistan. Enough is enough. He should immediately commission an independent review of our drug laws.
"The government knows the evidence proves that legally regulating drugs would help protect all our families."
The Psychoactive Drugs Bill, which would see almost all substances which can alter mood and emotion banned, was being debated in the Lords on Tuesday.