As the gaming world grieves the loss of Nintendo CEO and president Satoru Iwata, the natural world has paid a most touching and apt tribute to him.
A beautiful rainbow was seen arching over the Nintendo headquarters in Japan on Monday.
The moving sight was posted to Twitter by user @Kaorin1211. A further shot was posted by Bakatetu2 from Jujo Station in Kyoto.
任天堂社長が亡くなられたとのことで

見送るかのように任天堂のそばに虹が出ました

たった数分の出来事でしたが…

心より御冥福をお祈りします。

近鉄十条駅 1番乗り場中程より撮影 pic.twitter.com/IQIStiHItF

— いわかず@京都勤務 (@bakatetu2) July 13, 2015
うちの旦那さまから

『任天堂の社長が亡くなったからかどうか知らんけど駅から任天堂本社見たら虹がかかってた〜!』って!

あわわW(`0`)W

お悔やみ申し上げます! pic.twitter.com/Cgzo7AT7Av

— 岡本かおり◡̈HANDSIGN大好き (@kaorin1211) July 13, 2015
Many fans have dubbed it Iwata's "Rainbow Road" to heaven, in a reference to the name of the last racecourse of the Special Cup in some of the Mario Kart games.
Iwata passed away aged 55 from cancer. He had had surgery in 2014 and it was believed that the operation had been a success with Iwata returning to work shortly afterwards.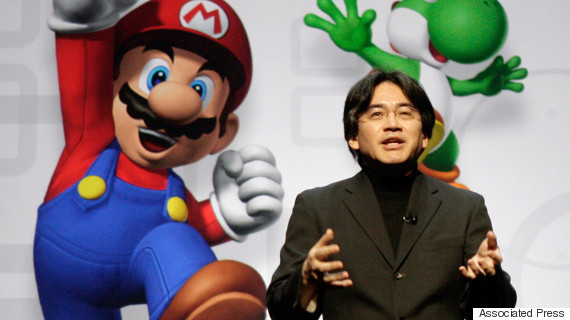 Under his leadership Nintendo released both the DS and Wii consoles. The DS and 3DS range remains one of the most successful console lineups in the industry and has been a consistent anchor for the company's profits.
More recently however Nintendo has been struggling to adapt. The Wii U was not as successful as the company had hoped while it's decision to finally launch smartphone games has been seen by many to be a dangerously late move.
READ MORE:
Despite this Iwata was hugely loved by Nintendo fans and by those in the industry. While he was the CEO, Iwata always considered himself a gamer first and foremost.
In typical Nintendo fashion the company would refuse to hold press conferences. Instead Iwata would personally present the company's quirky 'Nintendo Direct' broadcasts where he would reveal the games that are coming out and that were currently in development.