A teenager who became the UK's youngest ever lottery winner when she hit the £1m jackpot has been mocked and abused for taking a holiday in Magaluf.
Jane Park was plagued with negative diatribe after appearing on a BBC programme on Monday night documenting how she spent her cash.
The Scottish teen, who won £1m in the Euromillions when she was 17, bought a house, a dog and a boob job - but says she has realised money can't buy happiness.
The first thing she bought was a Louis Vuitton handbag, followed by a dog - which she called Princess. The teen, who was living in a council house with her sister when she won, took her mum on holiday to Magaluf.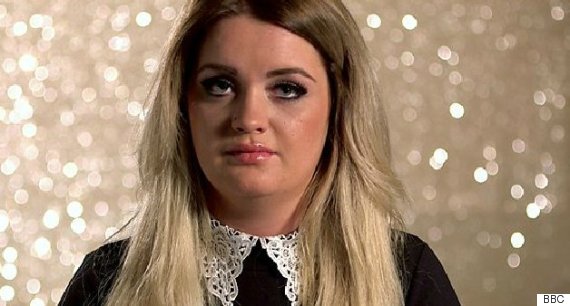 Jane Park let the BBC follow her first year as a millionaire
Following the airing of Teenage Millionaire: The Year I Won The Lottery, Park was subjected to reams of negative comments, including one which called her a "complete tramp".
Winning 1 million pounds and splashing it in magaluf is equivalent to spending 2 weeks at a travel lodge in Kettering #TeenageMillionaire

— Hakeem Hall (@hakz19) July 13, 2015
If I won a million pounds on the lottery I'm pretty sure I'd set my sights a bit higher than Magaluf and Benidorm 😫 #Teenagemillionaire

— Georgie (@GeorginaxAlicia) July 13, 2015
If I won a million pounds Magaluf would certainly not be on the list of places I would go #teenagemillionaire

— Amelia Wright (@amelia_florence) July 13, 2015
Money can't buy class. Or a good attitude... #teenagemillionaire

— Nathan. (@BayIeys) July 13, 2015
This million pound couldn't of gone to a more boring toss pot, absolute creature! #TeenageMillionaire

— Phil Buckley (@PhilipMitchB) July 13, 2015
Something's on @BBC3 about some orange people who speak a new unknown language & they have some money. Or something. #teenagemillionaire

— Paul David Chambers (@MannersCost) July 13, 2015
But Park rose above the negativity, tweeting:
Haters are gonna hate😎

— jane park (@janeparkx) July 13, 2015
People are still tweeting me hate at this time.. Fuck me man. Goodnight😴👏

— jane park (@janeparkx) July 13, 2015
"It does get lonely," Park admitted on the programme. "There are times where you don't have anyone to speak to.
"The hardest decision I had to make was how much to give to my family and friends."
Park's grandmother told interviewers at the time: "She's [a teenager] and she's just been given a million pounds. That's like giving someone a gun."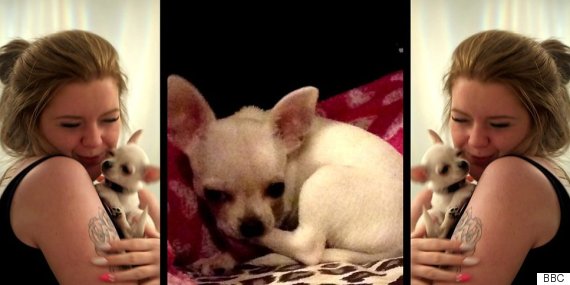 Park cuddles up to her chihuahua Princess
The 18-year-old recently went on holiday to Magaluf, sharing a hotel room with three others and getting a job while she was out there.
"What's the point in me coming to Magaluf and staying in a five star hotel when no-one else can?," she explained. "I just want to be the same as everyone else and experience it like they are."
But the teenager, who helped a dying cancer patient fulfill his dream of going to Florida, has since moved back into a council house with her family, and rents out her three bedroom home for £900 a month.
Park now has plans to invest her money and buy other houses, saying: "I want to be able to wake up when I'm 30 and still have money I won when I was 17 and I wasn't stupid with it.
"I'd love to go to Australia, New Zealand or Thailand but but I am still young and those places are quite far away from home.
She added: "Money can't buy you love, true friends or a family but it does bring a degree of happiness. I can do things I have never done before."