As anyone who's been stuck in third wheel hell knows, there's simply nowhere else to avert your eyes if the happy couple start canoodling.
One man has documented this unfortunate social triangle through gloriously awkward selfies.
Posting as earthyhillgivens on Imgur, he's followed the same couple through his photo series 'Third Wheelin', which borders the tenuous line between slightly creepy and 'aw'.
Most considerately, the man chose not to obstruct true love's path, instead opted to loiter a short distance behind the couple as they went about their business.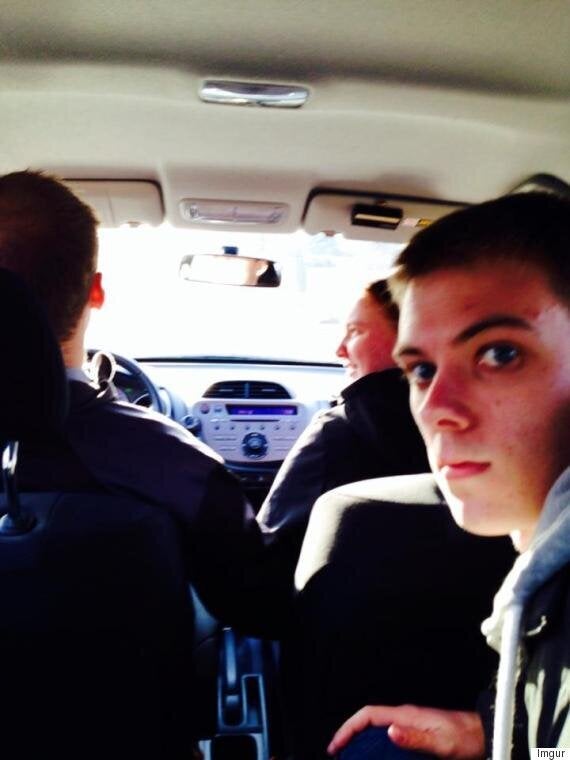 Third wheel goes for a ride in four wheels to Gooseberry Town.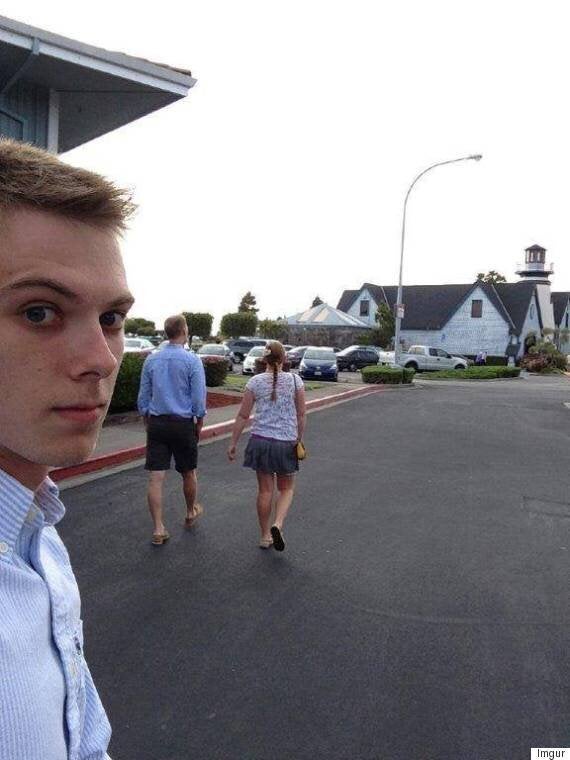 He's totally cool with it, I mean, he's having a great time.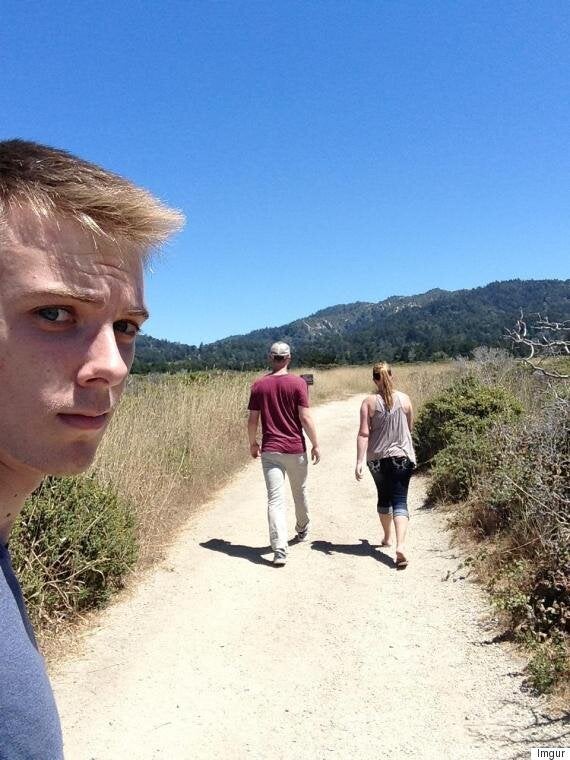 'Hey guys, wait up! Oh okay, I'll just walk by myself and be alone with my thoughts.'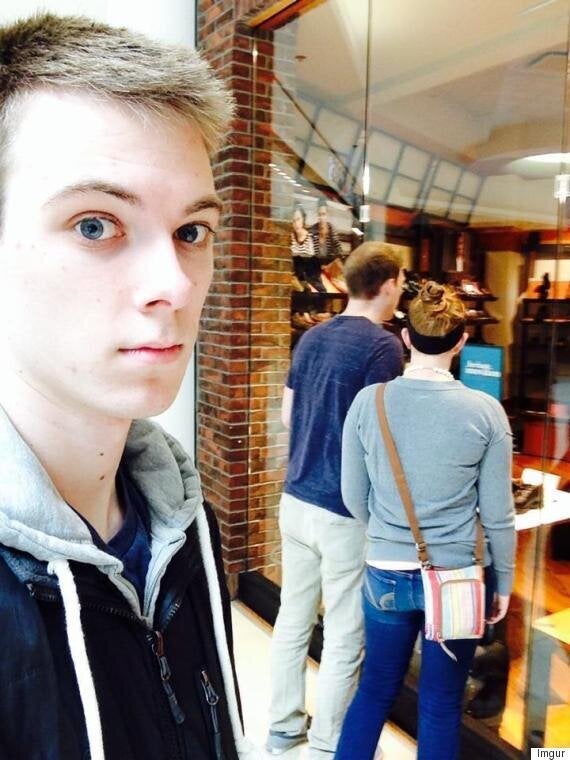 'Let's go shopping for home fittings!' 'Erm, you don't live with us.'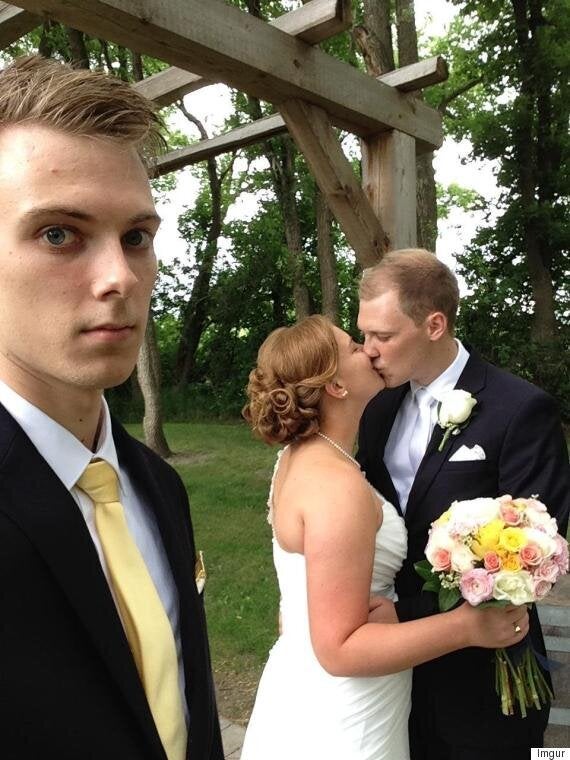 A happy ending! Oh no wait. He's still alone.
Commenters on the site varied in their responses. 'But you so cute,' wrote one, while another kindly said, 'I'll be your fourth wheel'. Others declared him 'actually a stalker,' with one asking 'does that couple actually know you?'
But there's congratulations in order - our stoical singleton commented on the site that the images had been taken over the course of the last three years, and the couple were married yesterday.
Here's hoping this guy caught the bouquet.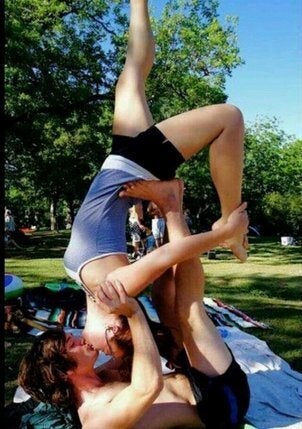 11 Couples Who Forgot How To Kiss