'Big Brother' producers have been accused of fixing the series for Danny Wisker to win, after a segment revealing tweets he allegedly posted about "fat birds" was cut from Tuesday's (14 July) show at the last minute.
SEE ALSO:
A press release sent out by the 'Big Brother' team on Tuesday afternoon, which detailed what would be in that night's highlights show, revealed how Danny was left red-faced after some of his old tweets were read out to the group.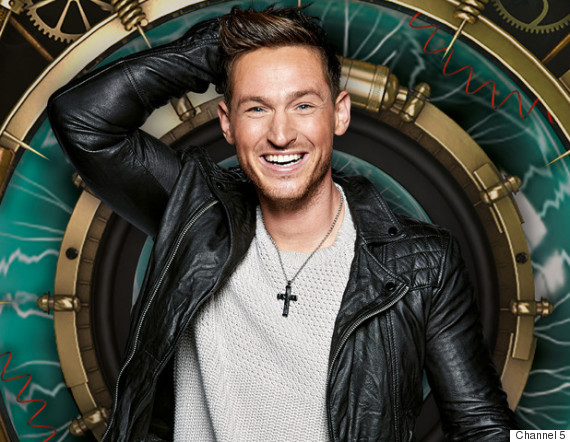 Big Brother's Danny
According to the release, one of the tasks saw Big Brother ask the housemates: "Which Housemate tweeted, 'Fat birds trying it on with me in clubs. Stick to your own kind'?"
After it was revealed to be Danny, the release stated that he was "surprised" as he "cannot remember tweeting this".
He later visited the Diary Room to discuss his tweets, saying: "I bloody hated it. I feel really ashamed and so did everyone else in that room. I was shocked and disappointed. I can understand why people would turn against me. I'm so sorry."
However, all of this footage was missing from the episode when it aired on Channel 5 later that night.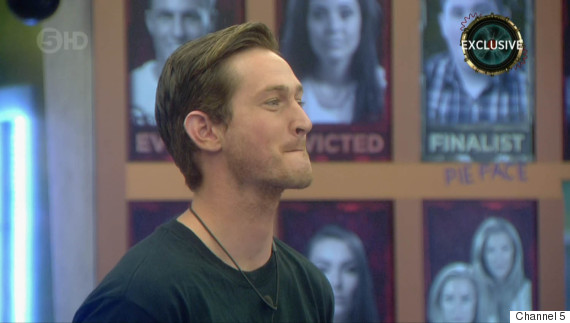 Pictures that were released from the task showed Danny's embarrassment
It prompted 'Big Brother' fans to accuse producers of favouritism, giving Danny a good edit in the lead up to Thursday's (16 July) final:
Big Brother have clearly fixed it for Danny. They should show the whole task and all of Danny's awful tweets. #bbuk

— Lexxi Foxxx's mirror (@LouderrThanHell) July 14, 2015
@bbuk why omit the vile #BBDanny tweets from the show ????? http://t.co/oucXcqWYkN CLICK HERE PEOPLE !!!

— Laura (@spirelass1981) July 14, 2015
Big brother is getting a joke now, they've cut out reading Danny's nasty tweets to the house from the show today😡✋🏼

— han (@hanbremner) July 14, 2015
So the editors of bb decided not to show the clip about a big lass hitting on Danny in a club, http://t.co/DxeDGuDUzl ... STANDARD #FIX

— Luke Wallace (@Luketh1988) July 14, 2015
It's unbelievable that big brother is now being edited by dannys agent!! A total fix.

July 14, 2015
When HuffPost UK contacted a 'Big Brother' spokesperson to put viewers' concerns to them, they simply said: "Various changes can be made to an episode prior to its broadcast and therefore we have no further comment."
It comes as Danny's agent has tried to insist that the "fat birds" tweet is fake, and was not posted by the star.
The Mirror reports his agent claims to have downloaded Danny's entire Twitter history and have "solid evidence" that the 'fat birds' tweet is Photoshopped.

Danny's agent is trying to claim the tweet was Photoshopped
However, the Daily Star Online previously obtained screengrabs of the offending tweets from Danny's account, and when HuffPost UK scrolled through his page, it appeared that all tweets sent before Danny was announced as a 'BB' housemate have now been deleted.
LIKE US ON FACEBOOK | FOLLOW US ON TWITTER