His remarks came after Harrow East MP Bob Blackman said to the PM: "Go further and state to this House and the people of this country that strikes in essential services should be absolutely the last resort and not a negotiating tactic?"
Raising his voice, the Prime Minister replied: "The people driving these trains are well paid," and agreed that strikes should be a "last resort".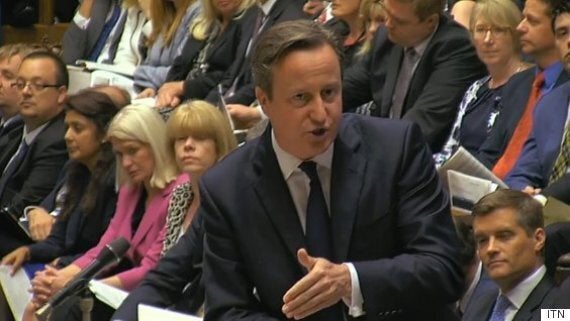 David Cameron has slammed striking tube drivers
Cameron's response in full was: "I think the whole country will agree with my honourable friend: They should only ever be a last resort. Frankly, with regard to the London Tube services, the people driving these trains are well paid, and they are getting a pay rise and the chance of a bonus.
"It is absolutely right that we publish the Trade Union Bill today and we take these important steps—that a strike should not go ahead unless there is a 50% turnout and in essential services there should be an additional threshold of 40% support for the strike.
"The fact is this: People affected by these strikes do not get to vote. That is why it is right to have these thresholds. I think the whole country will see a Labour party utterly in hock to the trade unions and a Conservative Government wanting to sort this out for hard-working families."
Tube driver Seb Michnowicz claimed the strike was entirely justified in his blog post for the Huffington Post UK and said: "(working the night tube) Is akin an office manager telling their 9-to-5 staff that they are to work from 2 o'clock in the afternoon to 10 at night without asking if that's alright".