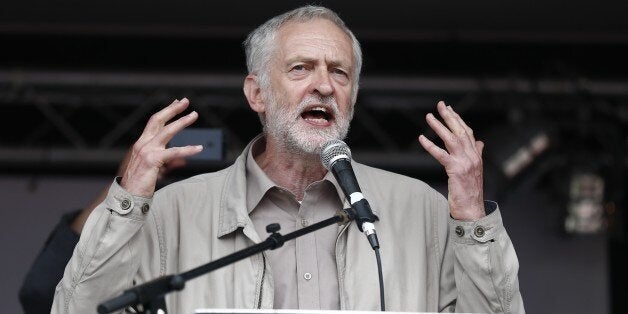 Jeremy Corbyn apologised on Wednesday for his party's role in introducing university tuition fees, while announcing a student finance plan that will end fees and restore grants.
On Thursday, the Labour leadership hopeful is to reveal his "bold plan for how a Labour government in 2020 can abolish tuition fees and restore maintenance grants".
He will say: "Education is not about personal advancement but is a collective good that benefits our society and our economy." On fees and grants, Corbyn will argue is it "time to change course".
"There are no student fees in Scotland, Germany and twelve other European countries, I want to bring all UK students into line with that sensible approach," the 66-year-old will say.
Speaking to The Huffington Post UK earlier on Wednesday, the Islington North MP said that if successful in his bid for the Labour leadership, he would oppose the government's commitment to replace support for students from low-income households and launch an all out assault on the proposals.
"This Tory government is a party that stands against the young. Labour must build a society for everyone, including the youngest," he said.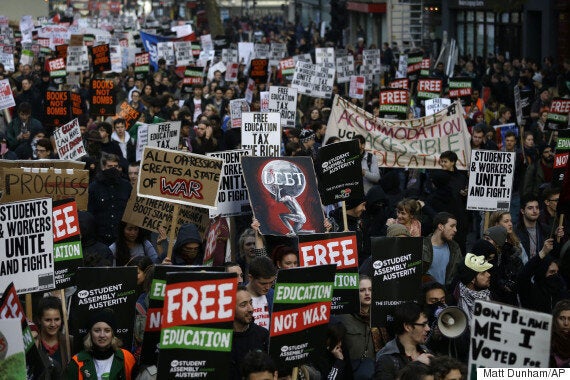 Students protest against university tuition fees
"I want to apologise on behalf of the Labour Party to the last generation of students for the imposition of fees, top-up fees and the replacement of grants with loans by previous Labour governments. I opposed those changes at the time - as did many others.
"We need a new course - that includes opposing the government's decision to make life harder for students."
His comments come two days after lodging an Early Day Motion - a formal proposal to Parliament - condemning a number of new higher education policies announced in last week's Budget as "a direct attack on the poorest people accessing higher education in England".
Bolstered by a strong backing from members of the Parliamentary Labour Party in his bid to succeed Ed Miliband, Corbyn's motion has attracted the attention of parliamentarians from his own party, as well as those from the SDLP, DUP and SNP.
17 MPs have so far lent their name to the cause, 13 of them Labour.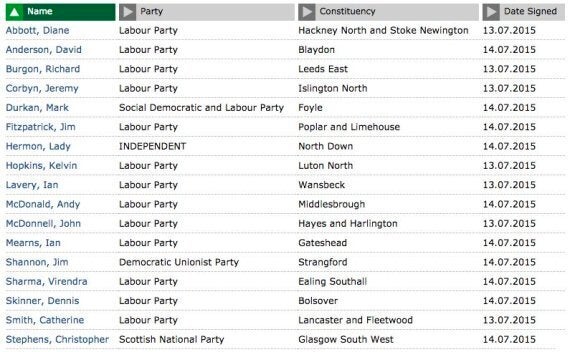 Corbyn's EDM claims new government proposals will force young people from poorer backgrounds into higher levels of debt and urges the Prime Minister to instead offer more generous grants to cover the "rising cost of living".
"This House notes the increase in the participation of working class students in higher education since maintenance grants were reintroduced," it reads.
"[It] condemns the proposal to cut grants as a direct attack on the poorest people accessing higher education in England.
"[It] further notes that the transition from a subsidy to a loan will push the poorest into the highest level of debt; and urges the Government to halt these plans in favour of a system whereby students can access more generous grants in order to cover the rising costs of living."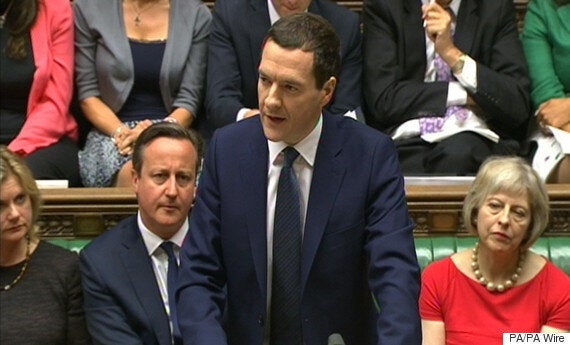 George Osborne delivering his Summer Budget
Defending his policy on Wednesday afternoon, David Cameron told MPs: "We're increasing opportunities for young people by making sure more young people have a job, and yet again today we see another decrease in youth unemployment.
"In terms of students, we've now got record numbers of young people going to university, and because of the action we're taking we're able to take the cap off university numbers and see an increase in many more people going.
"In terms of replacing grants with loans, this is the right approach. Interestingly, it was the approach taken in 1997 when the right honourable lady [Dr Roberta Blackman-Woods, who quizzed Cameron on the topic] sat in the cabinet."