But despite shouting loud and proud about body diversity in the media, the 29-year-old admitted to feeling insecure after she joined Taylor Swift and a host of supermodels on stage during the 1989 world tour.
Speaking at an event on Monday, Dunham said she felt "chubby" and "short" next to the likes of Swift, Hailee Steinfeld, Lily Aldridge and Gigi Hadid. But then again, she was the only one not in towering heels...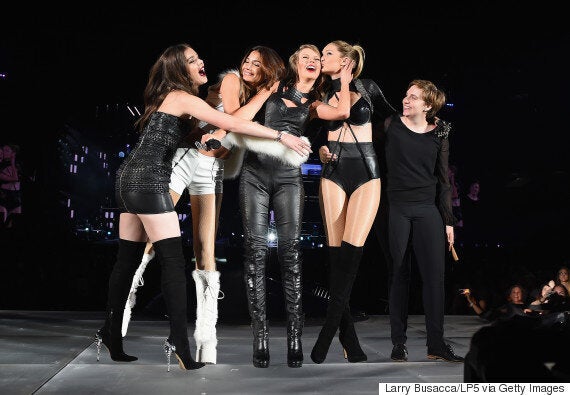 (L-R) Hailee Steinfeld, Lily Aldridge, Taylor Swift, Gigi Hadid and Lena Dunham
"I was so thrilled to support my friend and so displeased to learn about the truth of my own height," Lena said. "I've been feeling pretty tall, feeling pretty sturdy, and it was amazing to me, like: 'Oh, I'm not tall. I'm chubby.'"
She added: "I mean, on most days, I feel really great and fine about my body, but I don't think standing next to, like, three supermodels or so is anything even the most confident woman needs to do.
"And when I socialise with those women, which I've done a little bit, because they're good friends of Taylor's, who is a good friend of mine, I don't feel so strange.
"But the minute I caught sight of myself in the Jumbotron [the wide-screen television], I knew something was very wrong."
The foursome all appeared in Swift's 'Bad Blood' music video earlier this year but Dunham said that the 1989 gig will be the last time she performs with the squad: "I shan't be walking that runway again."
Teaming up with her her production partner and Girls showrunner Jenni Konner, the pair plan to include content that covers topics including "feminism, style, health, politics, friendship and everything else".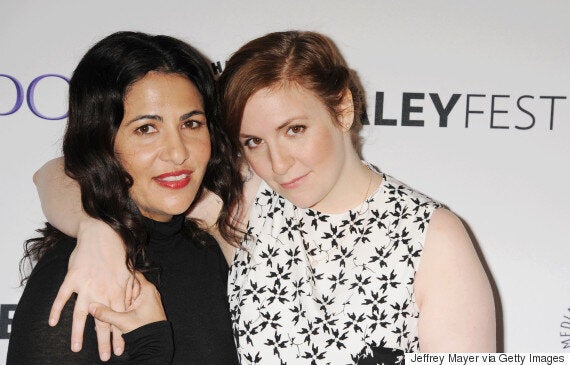 Lena Dunham and Jenni Konner
Dunham has said she wants to attract readers who have "totally diverse interests".
As with 'Girls' and her book 'Not That Kind Of Girl', Dunham has promised Lenny will be another unapologetically honest project.
"With Lenny there's no such thing as TMI, there's no such thing as self-involved," she said.
"We'll be allowed to show the ugly and complicated thought processes that go into forming your own brand of feminism, and your own identity, because it's not all clean back here."