A small bakery in Canberra, Australia, has come up with a milkshake that would make a McFlurry hang its head in shame.
Patissez are calling their latest creations Epic Freak Shows, and, despite only opening seven weeks ago, business is booming, thanks to these obscene concoctions.
Served in a giant tankard and over-flowing with treat-filled toppings, these bad boys will make sure that you never look at a milkshake the same way again. They only cost nine Australian dollars, which works out at less than a fiver - pretty reasonable considering the cost of a flight to get your hands on one is going to be a tad pricier.
Patissez's owners took to their Facebook page to warn customers that demand was so off the charts that they needed to be prepared for pretty hefty wait. They also had to apologise to their newfound international fanbase: "we cannot deliver overseas lol."
But at least it's putting Australia's capital on the map. They wrote: "The words 'Canberra' and 'boring' will never be used in the same sentence ever again!"
You can get your Epic Freak Show in four different flavours. Not that we'd recommend having more than one in a day/week/year.
Here's the Nutella Salty Pretzel, a nutella milkshake topped with whipped cream and pretzels.
The French Vanilla is a vanilla milkshake topped with whipped cream, caramelized puff pastry, and vanilla bean patisserie - hello monsieur...
Then there's the Nutty Pât, a caramel milkshake topped with pecans and whipped cream.
And finally, there's the Muddy Pât, a fudgy hot chocolate milkshake swirled with fudge, topped with whipped cream, a brownie and toasted homemade marshmallow.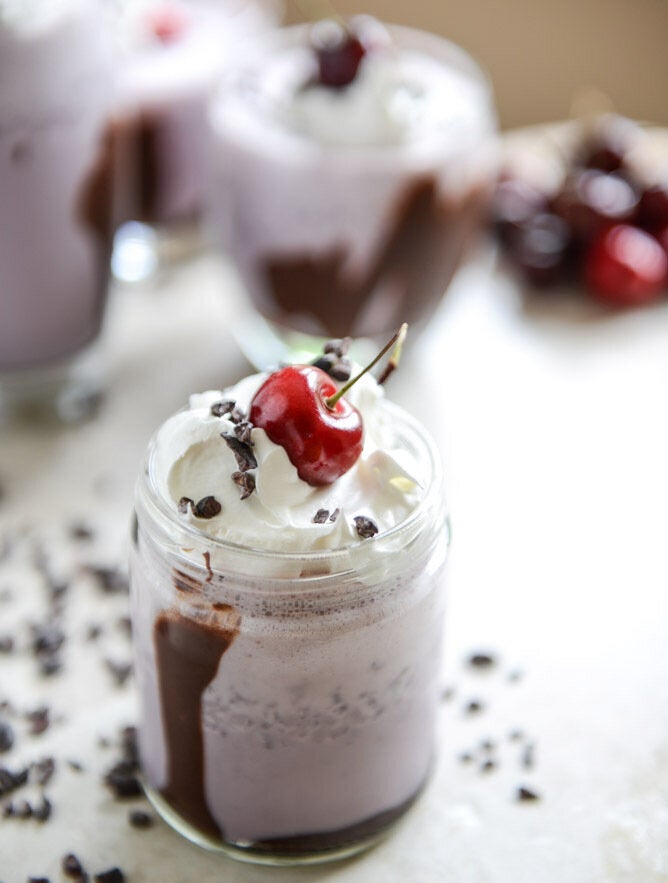 Milkshake Recipes