• Primark says CCTV shows no evidence of alleged incident
• Primark Facebook page inundated with abuse and accusations
• 'Saddened' Free to Feed announces it will close its Facebook page
• 'There is a possibility someone we tried to support was not truthful'
Free to Feed announced it was to delete its forum after becoming embroiled in claims Caroline Starmer's baby was physically removed from her breast by a security guard as she attempted to feed in a Leicester Primark. And it appeared to distance itself from Starmer, admitting: "There is a possibility that someone that we tried to support, was not truthful."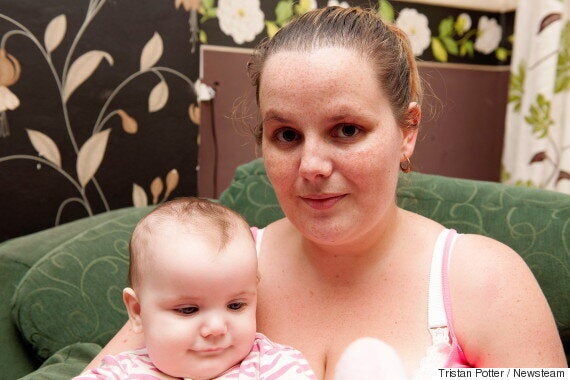 Caroline Starmer claimed a security guard physically removed her child from her breast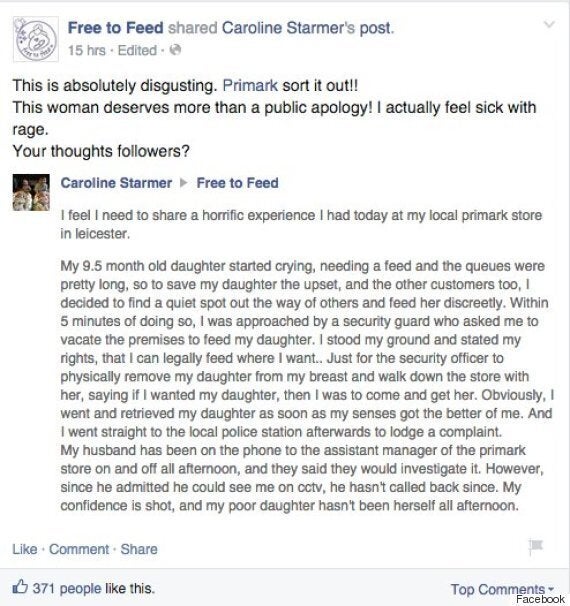 And abuse directed at the store and the security guard was noted on the Free to Feed page itself with Catherine Black writing: "Comments I read yesterday included gouge eyes, rip ears, break legs…"

Primark Breastfeeding Row
On Wednesday the admins for Free to Feed announced the page was being put "into deletion mode and it will cease to exist after a 14 day period."
"All we have ever done is try to help people," the message stated, adding: "We are deeply saddened that in this turn of events, there is a possibility that someone that we tried to support, was not truthful.
"We apologise for any hurt, upset, or misconstrued information that may or may not have come through this page."
[Scroll down for the full text]
The same admins (who identify themselves as mothers Emily and Emma) had earlier used the page to express their disgust and to call for "more than a public apology", stating the incident left them "sick with rage".
They had however urged caution, posting: "Generally we like to give people a chance to respond and rectify the situation appropriately before piling in and protesting," and praised Primark for taking "action so quickly".
It also posted Primark's official statement on the matter and made a public call for witnesses to come forward.
The full Free to Feed statement:
Since we set up a year and a half ago, all we have ever tried to do is help people. All we wanted was a happier world for our babies and to help change attitudes towards breastfeeding for the better. We have worked hard and put our hearts and souls into a community that people trusted and believed in. We do this for free. We do this off our own backs because we believe in our cause. It is heavily time consuming and you, our followers, don't see what goes on behind the scenes, and the amount of work and effort involved in running this page.

We are deeply saddened that in this turn of events, there is a possibility that someone that we tried to support, was not truthful. We did our best to approach the matter in a diplomatic way and reported the story as it unfolded. We specifically deterred people from staging a protest at Primark because we wanted to know the facts. We still don't know the facts. As it stands, it is one word against a other and we are caught in the cross-fire.

We have received a number of personal threats and attacks over the past few days. We are just two mothers, trying our best to make a difference, and we definitely aren't going to hang around to be abused and criticised for trying to do the right thing. If we remove them we are accused of censorship and if we leave them we are criticised for advocating violence, neither of which are true to the ethos of our campaign.

In light of this we will be putting Free to Feed into deletion mode and it will cease to exist after a 14 day period.

We apologise for any hurt, upset, or misconstrued information that may or may not have come through this page.

We are only human, we have faith in other humans, but that faith is becoming less and less.

Thank you to those of you who have offered your continued support, it's been a hell of a ride.

Signing off.

Emily & Emma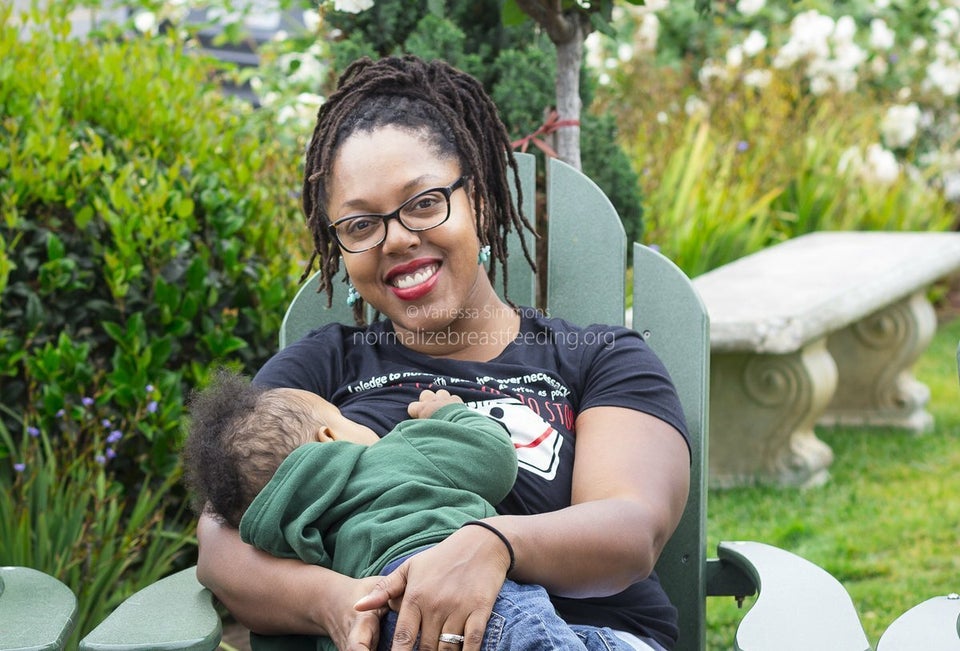 International Day To Normalize Breastfeeding
Related