The five things you need to know on Wednesday July 15, 2015...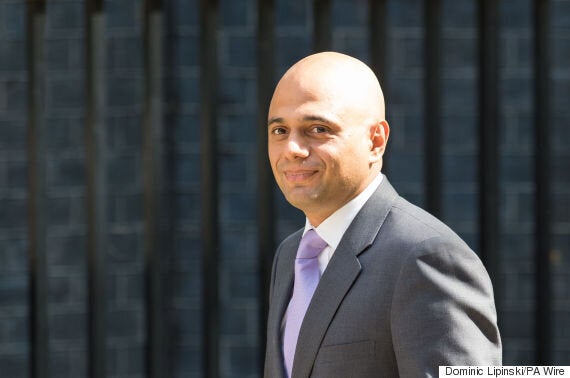 David Cameron's bid to make the Tories 'the party of working people' takes on a fresh meaning today as he pits parents, patients and commuters against trade unions with the toughest strike laws since Margaret Thatcher's historic reforms.
The requirement that a 40% of all eligible voters would need to back a strike in essential public services, plus Reagan-style agency worker strike-busting moves, is a huge threat to union rights and power. With that high bar, any union leader would be lucky to get any industrial action in schools, the NHS or on train routes ever again. Sajid Javid is a working-class Tory just like Norman Tebbit was, and his tough approach won't harm his Tory leadership chances.
But it's the threat to Labour's funding that worries some in the party most, with the opt-in/opt-out changes on political levies putting at risk the party's core source of finance. Nick Boles confirmed on the Today prog that all union members not just new members would have to opt-in to fund Labour. "If people aren't making an active choice, did they really want to make that contribution?" he asked.
Labour is particularly incensed that the levy plans were not explicit in the Tory manifesto. Given that they target a party's rather than a union's role, as well as tear up the convention that cross-party consensus is needed on party funding, this is the bit of Javid's plans that faces the biggest challenge. The House of Lords could well dig in given that Labour and the Lib Dems will argue the Salisbury Convention doesn't apply.
It's the last PMQs before the summer recess and it could be a tricky one for Harriet Harman. (Though note that this is not her swansong, as she has one more PMQs left in September before the new leader arrives). David Cameron may be tempted to opt for ridicule rather than rough stuff, praising Harman for the way she's stood up to her party over welfare cuts and tried to shake it out of its narcolepsy since May 7 (he also likes her 'mature' approach to Syria, don't forget).
The PM will want to send his troops away with a spring in their step and knows that next Tuesday's Welfare Reform and Work Bill is splitting Labour in a way he could only dream of.
Andy Burnham's jibe to the Press Gallery yesterday about 'George and Harriet's two-child test' made plain his disdain for the acting Labour leader he hopes to replace. The Shadow Health Secretary even took the unusual step of revealing what was discussed in Shadow Cabinet, including his plea for Labour to oppose the Second Reading if its 'reasoned amendment' failed. Yvette Cooper didn't go quite that far, backing only an amendment but not outright rejection of the bill. Liz Kendall sounded pretty supportive of Harman.
Shadow Cabinet was a gloomy place yesterday. ITV's Chris Ship reports that one shadow minister joked that Labour was now the "Millwall' of British politics because 'nobody likes us and we don't care'. But a colleague then added: "It's worse: everybody hates us and we don't care". Gallows humour indeed.
A decision from Harman on the welfare bill tactics is due any day but it looks like she'll opt for the middle course. She won't be shaken by Len McCluskey's FT interview in which he says she has "run up the white flag", adding "I'll send her a dictionary so she can look up the definition of opposition." McCluskey adds that Unite could add "up to 60,000, maybe even 70,000" of its members to Labour's voting members in the leadership.
Tristram Hunt again tries to move the debate on with a speech this morning urging his party to wrap itself in the flag of English nationalism (the Sun neatly picks up on his line that Labour could go bust like Woolworth's unless it changes). The Mail online reported yesterday that Tony Blair had been having private meetings with groups of new MPs, telling them to do the same 'hard work' he did in Opposition.
The whole foxhunting fiasco yesterday again highlighted just how narrow David Cameron's majority truly is. The SNP's decision to vote on the reforms certainly infuriated many Tories, but what was most striking was the dawning realisation among backbenchers that 'English Votes for English Laws' may mean nothing of the sort.
When William Hague first came up with his EVEL plan, several older Tories declared that it would be toothless. Yesterday's 'clarification' of the precise standing order proposals revealed that Scottish MPs would indeed still have a final say on any legislation. So even if the EVEL plan is implemented, statutory instruments like the one on foxes would still be subject to SNP vetoes. Chris Grayling has his work cut out in the general debate on this today.
The Times reports that the SNP's next tactic is a Commons ambush in September on Rob Marris's assisted dying bill, where another free vote is due.
We have Scottish Questions in the Commons at 11.30am. After Mhairi Black's well-received maiden yesterday, can anyone top that?
BECAUSE YOU'VE READ THIS FAR...
The slebs and stars have come out in full support for the BBC today as the Corporation tacks a tricky path against the winds of change coming from the Tory government. The Telegraph reports that Daniel Craig, Dame Judi Dench and David Attenborough are among a galaxy of actors and presenters warning David Cameron that a 'diminished BBC would simply mean a diminished Britain'.
That's a deliberate echo of the words of Director General Tony Hall and the open letter to the PM is just the latest salvo in the battle for the BBC's charter renewal. Hall was getting his retaliation in first ahead of the publication tomorrow of the Green Paper which will set out options for reform, not least the idea that the BBC shouldn't focus on overly-popular programmes such as Strictly or Bake Off.
Hall was shrewd enough to wider his political attack to point out that "After all, the last time politicians tried to be creative, we ended up with the Millennium Dome." Still, Chris Bryant last night warned that the BBC was 'under seige' and said John Whittingdale's plan could result in 'posh TV at the public expense'. The PM knows that he can't undermine the BBC's global reputation or pit himself against its huge public popularity, but he and George Osborne are certainly targeting that bottom line.
The IMF's unhappiness with the EU deal on Greece is laid bare today. The BBC's Robert Peston reports that its analysis released last night pointed to Greek government debt reaching a peak of close to 200% of GDP or national income over the next two years, which it called "highly unsustainable". The IMF suggested options including writing down the debt, but Angela Merkel was having none of it. The Greek parliament must pass four pieces of legislation today and Alexis Tsipras has the humiliation of relying on Opposition parties to get it through. No wonder he said yesterday he hadn't liked what he'd signed but felt honour bound to carry it through.
The German paper Bild has a great pic of Wolfgang Schauble sticking his tongue out. It's at his Finnish colleague but the Greeks will see it as directed right at them.
Michael Gove makes his debut before the Justice Select Committee at 9.15am
Watch for the IFS evidence session before the Treasury Select on the Summer Budget at 2.45pm
The Lords votes on plans for votes at 16 for local elections. As I've written before, this is a crucial test run for getting votes at 16 for the EU referendum in the autumn. Labour's leader Baroness Smith tells me: "Whether for local elections, general elections, or referenda on matters that will have a deep and lasting impact on their lives, young people should have their voice heard." Ministers, you have a problem.
If you're reading this on the web, sign-up HERE to get the WaughZone delivered to your inbox.
Got something you want to share? Please send any stories/tips/quotes/pix/plugs/gossip to Paul Waugh (paul.waugh@huffingtonpost.com), Ned Simons (ned.simons@huffingtonpost.com), Graeme Demianyk (graeme.demianyk@huffingtonpost.com) and Owen Bennett (owen.bennett@huffingtonpost.com)