Most of us, if invited to pose in our underwear, would run for the hills (fully clothed, of course).
But one artist's photo project struck a chord with many - judging by the hundreds of women volunteering for the job.
Amy Herrmann, an artist from Adelaide, asked for volunteer models to be photographed for her Underneath We Are Women campaign, which aims to show what women of all ages, shapes and sizes really look like. Despite only launching six weeks ago, the project quickly met with a huge response.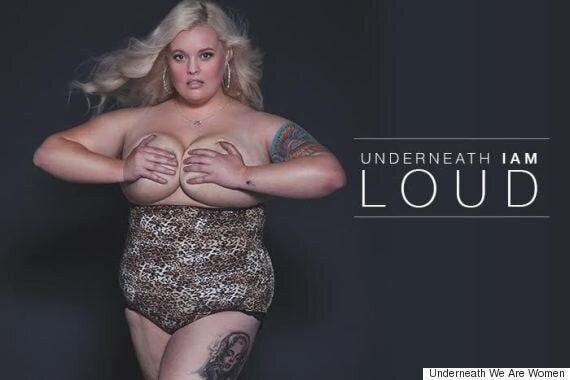 Underneath We Are Women celebrates women of all shapes, ages and sizes
Underneath We Are Women acknowledges "the many labels that society has created for us," and asks people to look beyond these in order celebrate their multitude of wonderful and diverse.
It was only after such a successful initial response that Herrmann started to understand the significance of what her message.
Realising that she would need a huge range of women to get her point across, Herrmann says that the project isn't about promoting beauty or a specific ideal, but showcasing physical diversity.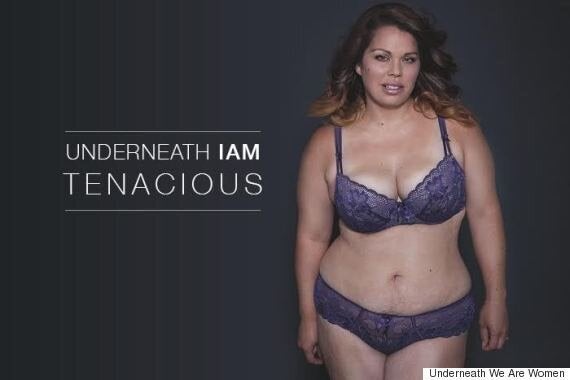 Speaking to HuffPost UK Lifestyle, Herrmann said that every woman who applies to take part is asked questions, including to give a description of themselves.
"We haven't limited this to physical, though most women by default describe themselves physically," she said, explaining the project encourages them to give an emotional and personality description too.
The decision about who they choose to take part is largely based on their response to the question of why it's something they'd like to participate in.
Herrmann adds they do not ask for images of the women. "We can only go by what they choose to tell us."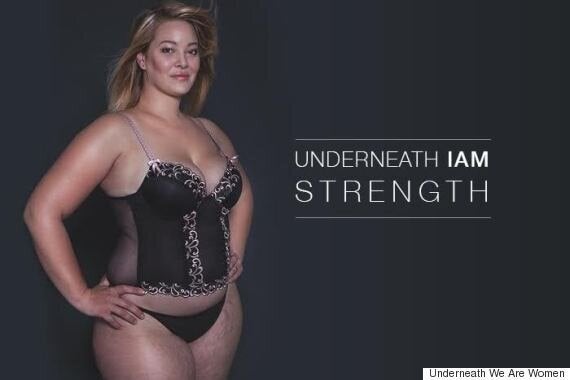 Herrmann began the project after feeling she was unable to relate to adverts featuring women in their underwear. This inspired her to try to teach people that images in magazines don't demonstrate how diverse women really are.
Writing on her crowdfunding page for the project, she explained that as a mother to two girls, she wants them to be able to "grow up with a healthy appreciation for their bodies," as well as to be able to "appreciate the diversity of the body in others."
The page has already raised over $3,000, which has allowed the project to reach its first goal of photographing seven women - it will required another $1,200 for every further seven women photographed.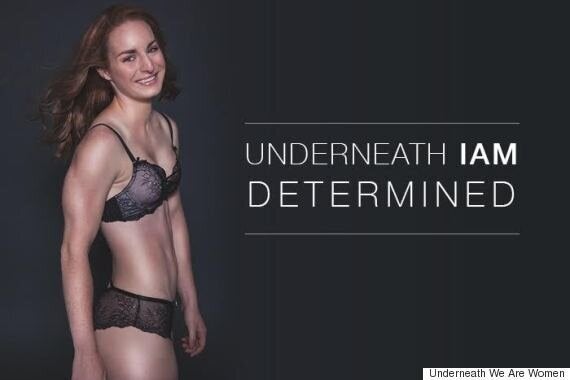 She says she would eventually like to see the images collected together in a coffee table book. More widely though, her goal remains to change perceptions around women and their bodies.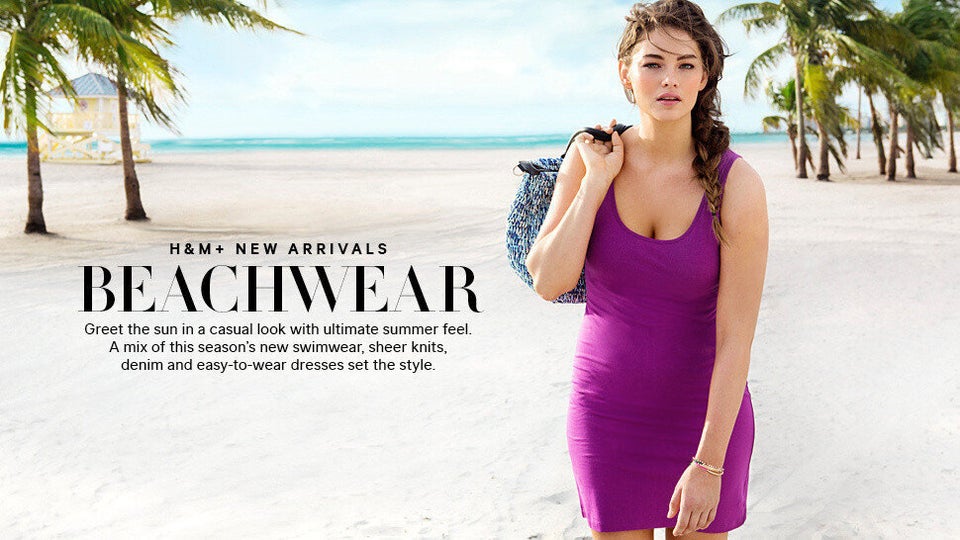 Body Image Heroes