Aria, five, and Ellia, three, have both been living on a boat since they were born.
Canadian couple Genevieve and Eben Stolz were sailing round the Caribbean when they found out that they were expecting a baby.
Instead of moving back home to settled down, they decided to grow their family while still on the boat and bring non-stop adventures to their children's lives - while blogging the journey every step of the way on It's A Necessity.
"When I asked our three year old what she thought about how we live she just answered me 'I love living on a boat'" Mrs Stolz told HuffPost UK Parents.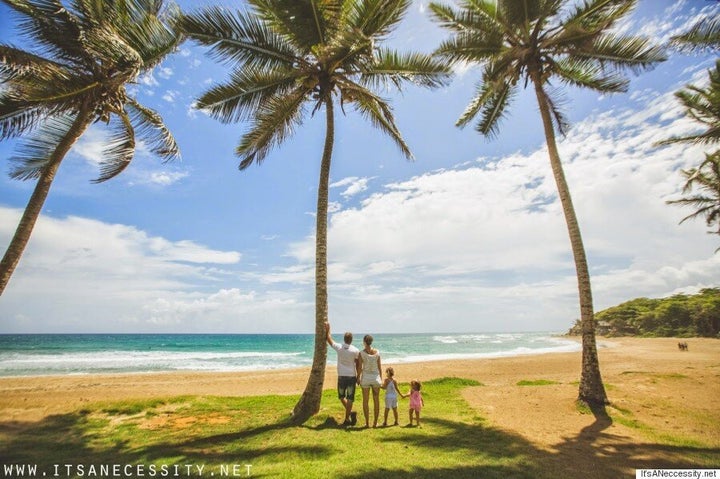 The two children are home-schooled by their mum, who used to be an English teacher.
"Because our girls are only three and five, schooling is not very difficult at this point in their lives.
"I used to teach TESL abroad and taught a lot of the subjects that these two are currently studying.
"We have a work book for each girl, our older daughter is already halfway through her grade one curriculum (which is advanced for her age) and our younger daughter is working on pre-K.
"Both girls really enjoy doing school work and so getting them to sit down and do it is a breeze."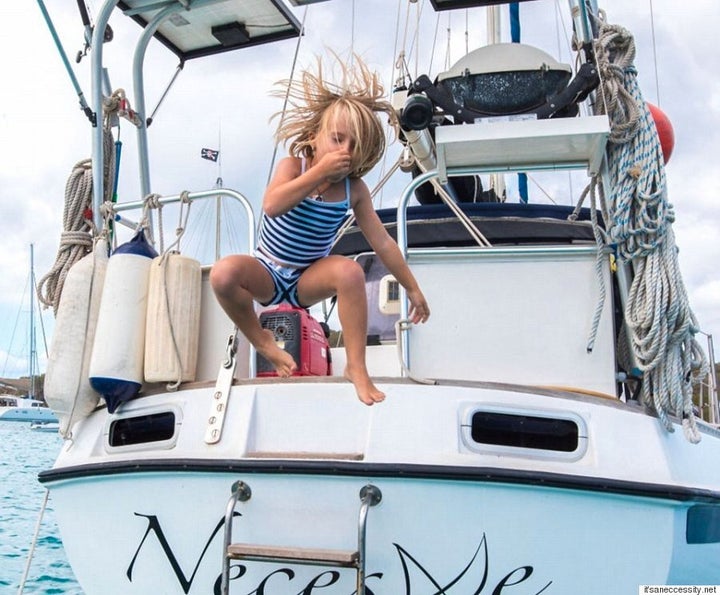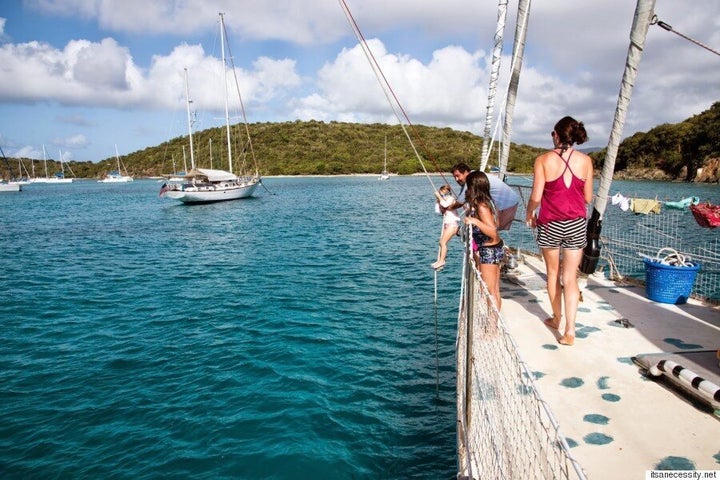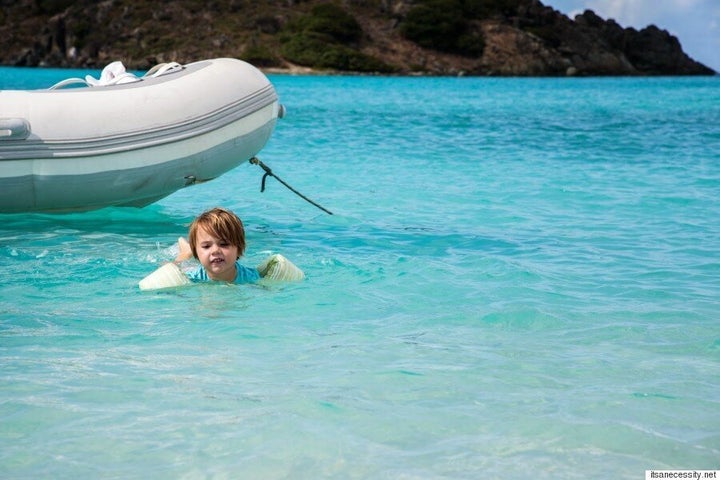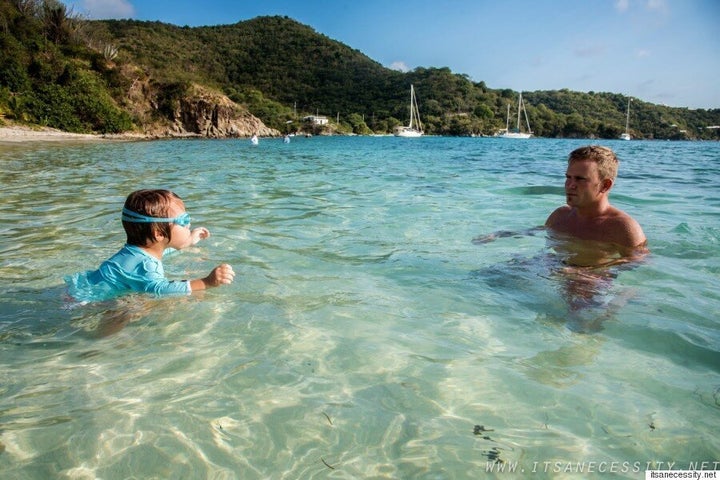 Stolz said many people envision the family out in the ocean for weeks on end, with no one for their kids to play with outside of us.
"But this really isn't the case," she explained. "We island hop. We are always within a dinghy ride to shore. Our kids get a lot of interaction with other people and many other kids.
"We have many friends that have kids on their boats, and when we all cross paths we prioritize playdates so that all of our kids can hang out.
"And whenever we go to shore there are always the local kids, or tourist kids to play with."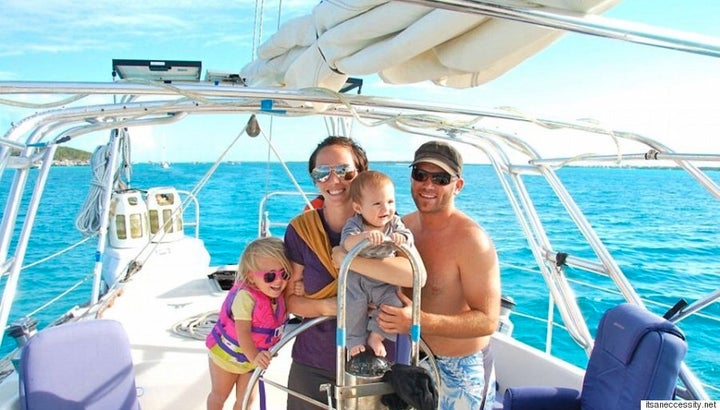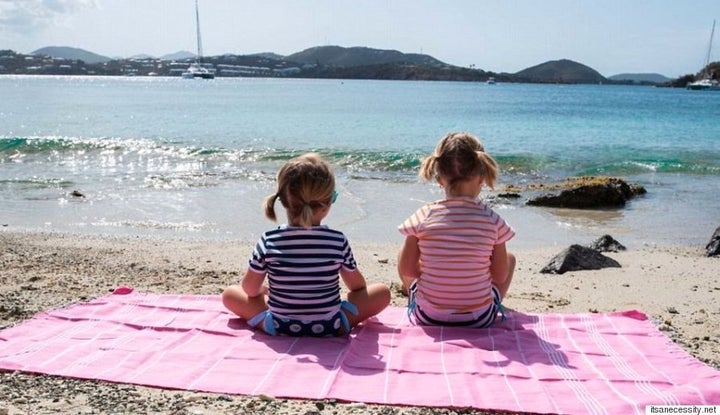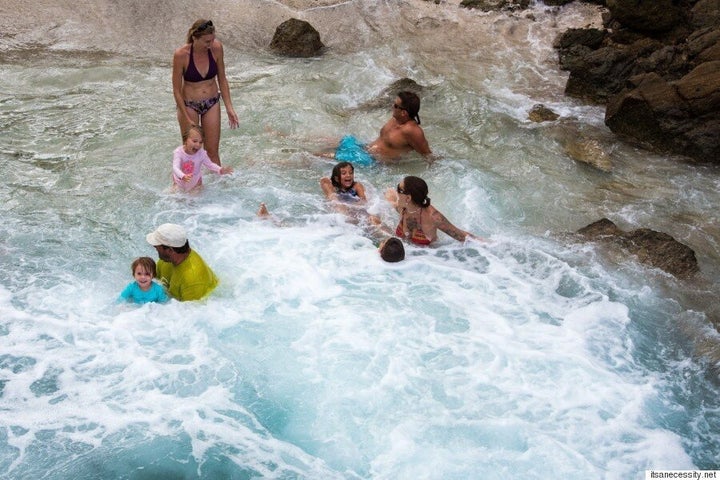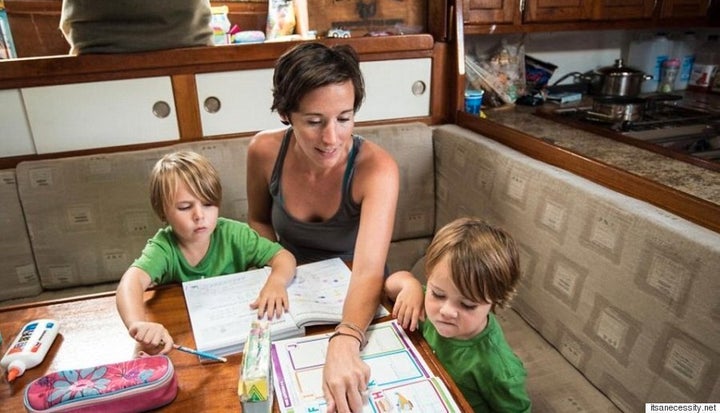 Waiting out hurricane season, Stolz said they have also gone to other means to get their daughters around other children like enrolling them in circus class, or even in public school for six months when they were in the Dominican Republic.
"There is never a shortage of tourists boating and visiting the place we "live" on our boat. We are constantly surrounded by people, our daughters are definitely not hermits.
"Even though we often wonder if we are doing the right thing by our kids, which every parent questions, after six months living on land in the DR our girls were asking us to move back on to our boat. It was a nice feeling."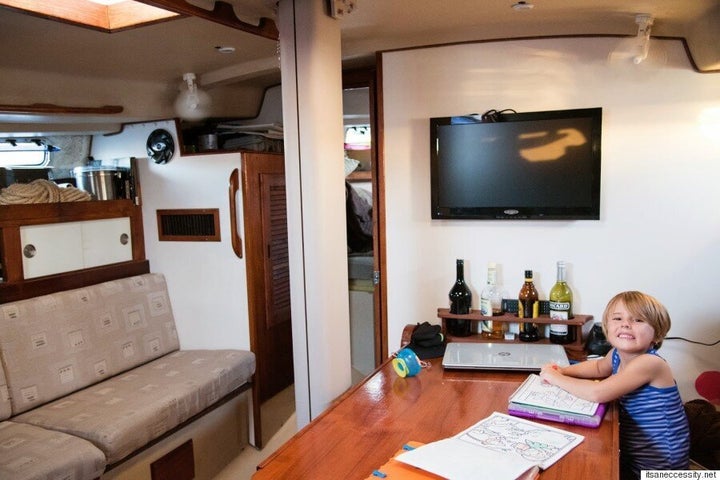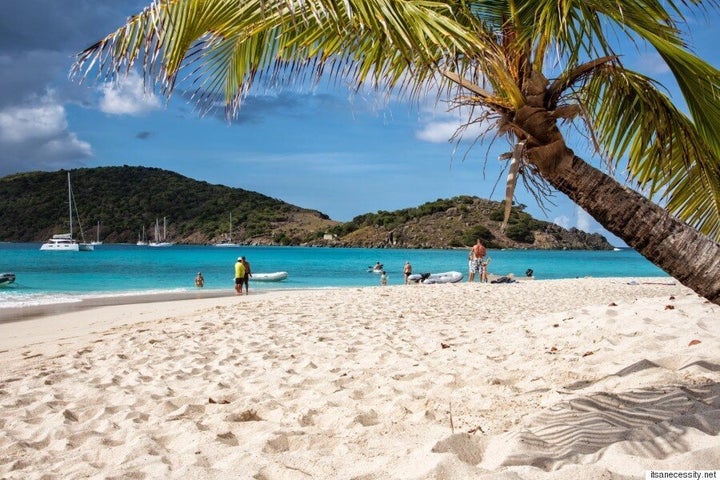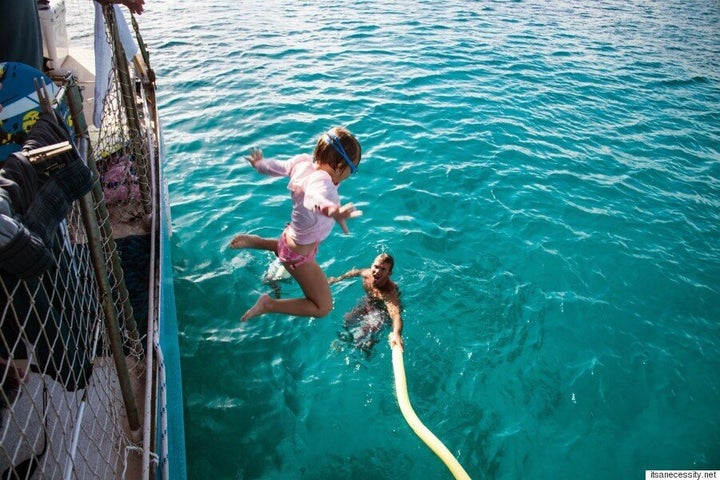 The family document every step of their journey on It's A Necessity sharing photos and answering questions about their unconventional family life such as how they afford it, what it's like and why they love it.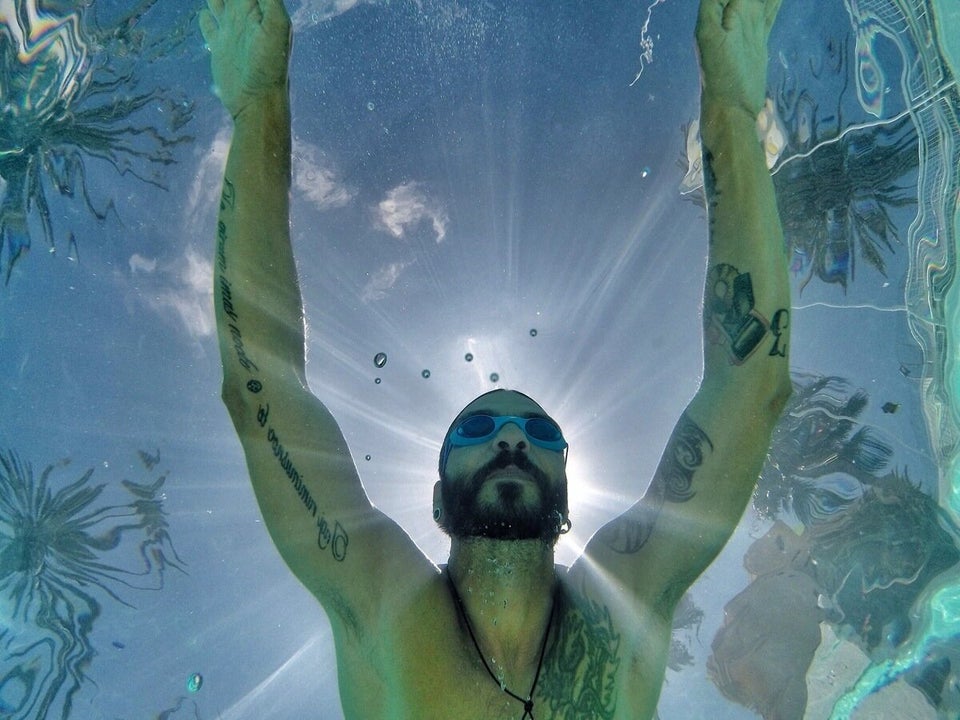 Underwater Photography