Leading animal rights campaigners have condemned the approval for a controversial farm that will breed beagles for scientific tests.
Communities Secretary Greg Clark has allowed an appeal by Yorkshire Evergreen [which is part of US animal supplier Marshall BioResources] to breed beagle puppies and other animals for drug testing at a site in Grimston, near Hull.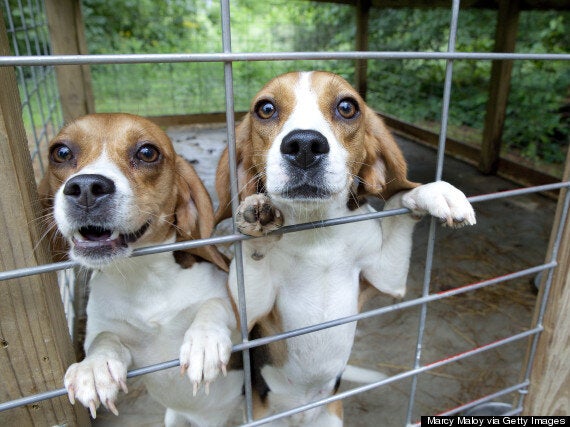 The farm will breed beagle puppies for animal testing
Queen guitarist Dr Brian May said: "I am sickened to hear that this facility is to go ahead, ignoring the views of the public and local authorities and condemning these best friends of man to thousands of unethical and unnecessary tests. This is an appalling message to send out to the world."
Dogs taking part in scientific experiments are made to inhale toxic substances through masks, force fed through tubes, and are strapped in harnesses while being injected with drugs, said NAVS.
Substances tested on dogs included weed killer, pharmaceutical drugs, and industrial chemicals.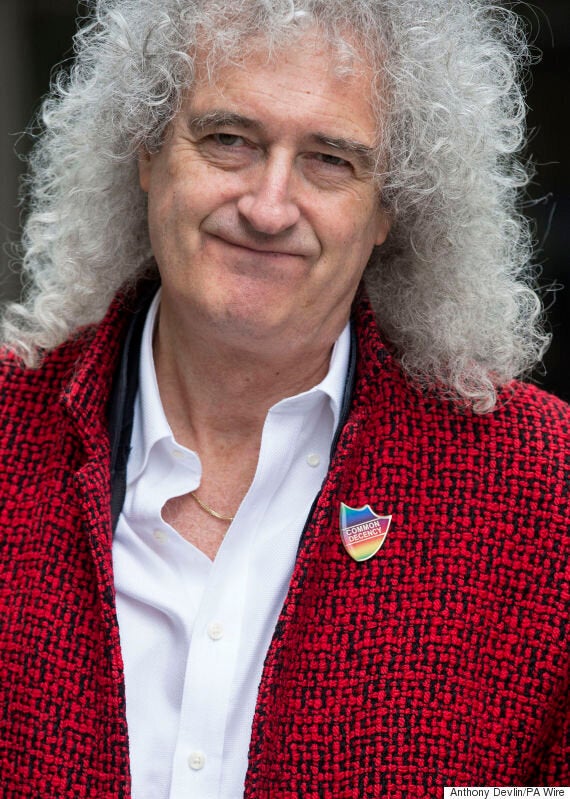 Dr Brian May says he is 'sickened' by the news
NAVS President Jan Creamer said: "The number of dog experiments has declined substantially over the past ten years, but this regressive decision could see that positive trend reversed.
"Instead of consigning thousands of dogs to a life of suffering in the laboratory, the government should be championing better, modern alternatives that will save animal and human lives."
Downton Abbey's Peter Egan described the news as "a tragedy". He added: "These gentle animals will be force-fed and killed in crude tests that are of little use to people."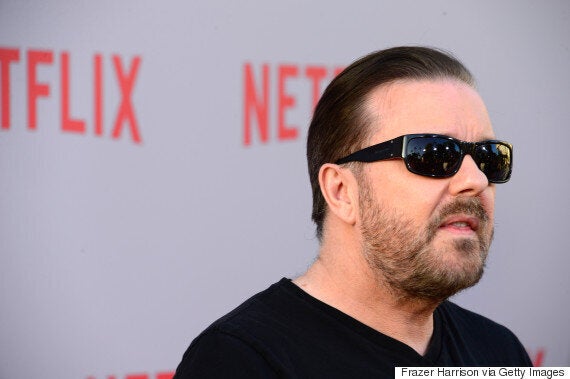 Ricky Gervais says the plans are akin to 'torture'
Grahame Morris MP said: "I am extremely disappointed that Yorkshire Evergreen's plans have been approved. It makes absolutely no sense and is completely out-of-step with the government commitment to reduce the number of animals in experiments. I will do all I can to oppose similar plans and encourage scientists to use cutting-edge alternatives to animal tests."
"However, we are disappointed that it has taken so long for the right outcome to arrive. It has now been almost two years since the application was submitted.
"We applaud the secretary of state for not being distracted by the misleading arguments of animal rights groups during the Planning Appeal process."
Reacting to the news, Tom Holder, the director of Speaking for Research, a body which aims to provide accurate information about the importance of animal research and testing, told Huffington Post UK: "Dogs have played a crucial role in medical advances including the development of ECG, insulin, heart transplant surgery and treatments for prostate cancer.
"They continue to be used for research into stem cell treatments and spinal injury, as well as to ensure the safety of new medicines and treatments".
The decision coincided with a British Union for Abolition of Vivisection (BUAV) report claiming to show dog experiments are not necessary for drug development.
There has been a substantial reduction in dog experiments over the past ten years. Latest statistics show that 3,554 dogs were experimented on in Britain in 2013, down from 5,088 in 2003.
NAVS is concerned that the surge in availability of beagles could lead to a dramatic increase in dog experimentation.
Popular in the Community