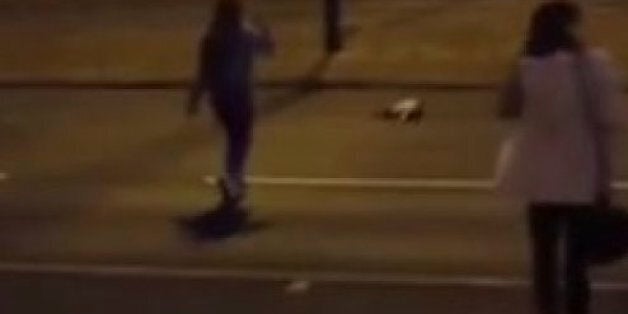 The Birmingham teen, who cannot be named for legal reasons, wept as she pleaded guilty to robbery and assault in a youth court on Wednesday. Footage of the incident, which was uploaded to Facebook and video millions of times shocked the nation due to the humiliating nature of the attack.
The youth, who told the court she was too drunk to remember Saturday's events, has had to leave her home, according to The Sun, after "scum" and "bully" were graffitied onto her door.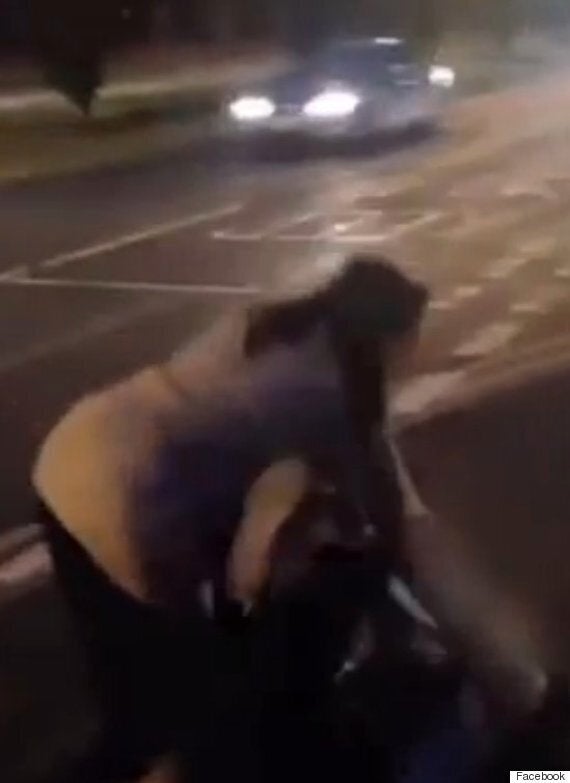 One victim is pushed to the ground and the bully straddles her, screaming: "What are you going to do?"
She has now been remanded into council care over fears for her safety, while Sky News reports she is being protected by police after her identity was revealed online.
The three videos show the young female bully demanding two 14-year-old girls kneel by a busy roadside and apologise for giving "dirty looks". One teenager complies, and has her bag tossed into the road, while the other refuses to do so, and is wrestled to the ground and screamed at.
While one victim is kneeling on the floor at the bully's feet, she is told: "Don't not look at me. Who are you growling at?..
"Who do you think you are? I've just put you on the floor. What else do you want me to do?"
The victim pleads with a bystander: "I'm begging you, please phone your mum. Phone your nan." She is then told to take off her shoes, and made to kneel back onto the floor.
"Look at me while you're taking off your shoes," the bully demands. "I will hit you in your face with your own shoe.. Take off your shoe and stop talking to me."
The girl has to go and retrieve her bag, which was thrown into the road
A spokesperson for West Midlands Police said: "A video of the alleged attack has been circulating on social media during the last two days.
"Now that a suspect has been charged, and out of respect for the alleged victims, we would ask anyone who has published or shared the video to remove it from their social media accounts.
"We would remind you all that now a charge has been made the name of the teenager cannot be reported. This could jeopardise any future court proceedings. Anyone who adds names to this post will have their comment deleted."
Inspector John Askew from Birmingham South Police, added: "We would also remind people, especially social media users, that reporting restrictions are in place and the name of the teenager cannot be reported. This could jeopardise future court proceedings.
"Whilst shaken the two victims were not seriously injured and are now recovering at home with the support of their families and friends."
Anyone under 18 who has been the victim of bullying can contact Childline on 0800 1111 for support and advice.