Say what you like about the Kardashian-Jenner family, but they're one supportive bunch, as they proved on Wednesday night at the ESPY Awards.
SEE ALSO:
Caitlyn Jenner made her first red carpet appearance at the event, picking up the Arthur Ashe award for courage, and (almost) all the family were out in force to help her celebrate.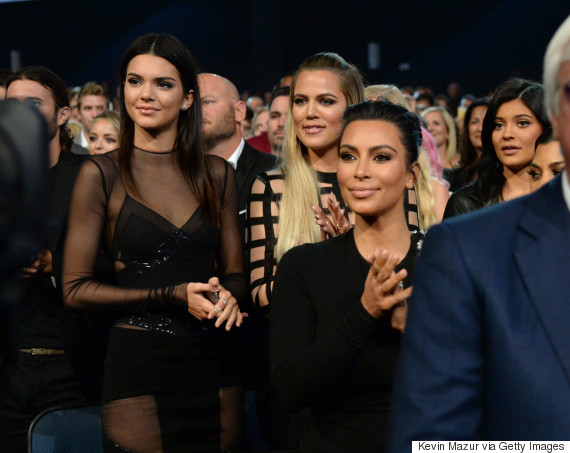 The Kardashian-Jenner sisters were beaming with pride
As Caitlyn gave her emotional speech, the Jenner kids - that's Burt, Brody, Brandon, Kendall and Kylie - cheered on, as did Kourtney, Khloe and Kim Kardashian.
The only members of the family missing were Caitlyn's former wife Kris Jenner, Brandon's wife Leah - who is expecting the couple's first child any day now - and Rob Kardashian.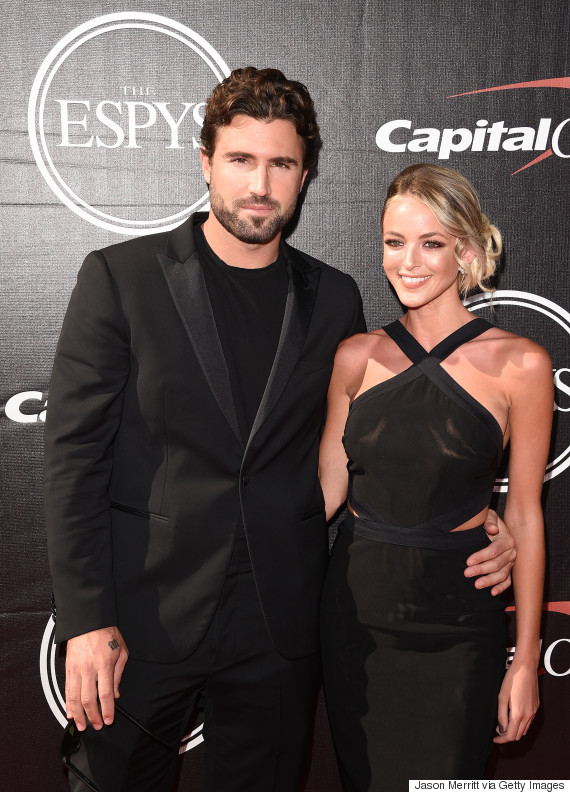 Brody hit the red carpet with his girlfriend Kaitlynn Carter
Brody shared his excitement ahead of the award presentation, praising his parent for making the "courageous decision" to come out as transgender, and telling ABC news that Caitlyn is currently "extremely happy."
The whole family then posed for a number of group snaps back stage, which naturally, were shared on Instagram and Twitter within minutes:
CLIQUE #ESPY'S ✔️ pic.twitter.com/pJp8e1ZSJS

— Kim Kardashian West (@KimKardashian) July 16, 2015
Caitlyn's mother Esther was also in the audience, and the pair posed for a quick snap ahead of the presentation.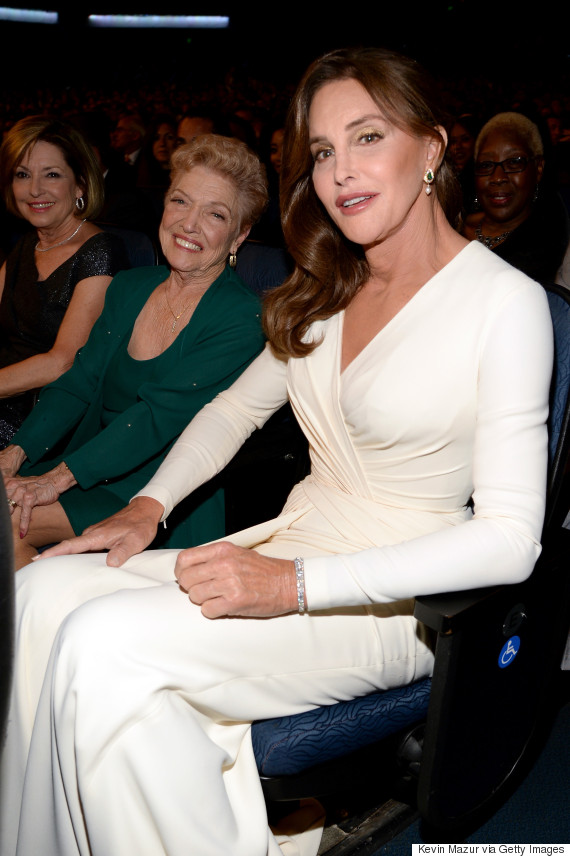 Caitlyn and her mum
The Kardashians could be seen cheering on Caitlyn as she made her momentous speech and Kylie couldn't resist sharing her pride on Twitter:
Mine and Kendall's little tears of joy lol. I love my dad.

— Kylie Jenner (@KylieJenner) July 16, 2015
During her emotional moment on stage, Caitlyn took the chance to share her hopes for the transgender community, telling the audience: "If you want to call me names, go ahead, I can take it. But for the thousands of kids out there coming to terms with who they are, they shouldn't have to take it."
"Trans people deserve something vital, they deserve your respect," she said. "From that respect comes a more compassionate community."
See all the snaps from the ESPYs below...
LIKE US ON FACEBOOK | FOLLOW US ON TWITTER