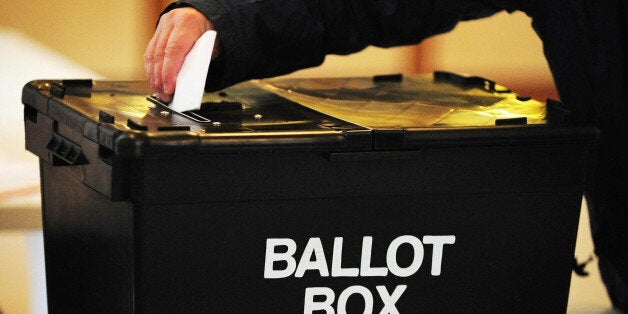 David Cameron has been accused of "rigging" the voting system in the Conservative Party's favour, after the government decided to ignore a recommendation that it delay a change in how people register to vote until the end of 2016.
The Electoral Commission today warned that ending the transition to individual voter registration a in December 2015 means there will now be some electors taken off the register who will not be able to vote in the important elections scheduled for May 2016 unless they register again.
Previously people registered to vote as part of a household. But under new rules, each individual must be registered separately.
Today, Cabinet Office minister John Penrose announced he would ignore the Electoral Commission's request and end the transition to Individual Electoral Registration (IER) in December 2015.
Penrose said to delay the end date until 2016 would pose an "unacceptable risk to the accuracy" of the electoral register.
"The government does not agree that we should be making a choice between completeness and accuracy, given the importance of both elements in delivering a fair democratic system which commands the confidence and respect of voters," he said.
Angela Eagle, Labour's shadow leader of the Commons and deputy leadership candidate, said the move was "pure partisan Tory self interest".
And shadow cabinet office minister Lucy Powell said it was "another blatant attempt by David Cameron to rig the system in favour of the Tories. 2 million voters could lose out ".
But the government has pointed out that 90% of voters will have automatically been transferred to the new system and that people who are yet to be placed on the individual register will have been contacted at least nine times to inform them.
Local councils will also be given £3m to advertise the switch from household registration to individual registration.
Jenny Watson, Chair of the Electoral Commission, said: "The implementation of the new registration system has gone well so far. But taking into account the data and evidence which is available to us at this point, and the scale and importance of the polls scheduled for next May, we still recommend that the end of transition should take place in December 2016 as set out in law."
Related