Louis Tomlinson took to the stage in Seattle on Wednesday night, performing a gig with his One Direction bandmates just hours after it emerged that he is reportedly set to become a father.
It's been claimed that the singer is expecting a baby with US stylist Briana Jungwirth, and American fans jumped at the chance to be the first to congratulate Louis on the news.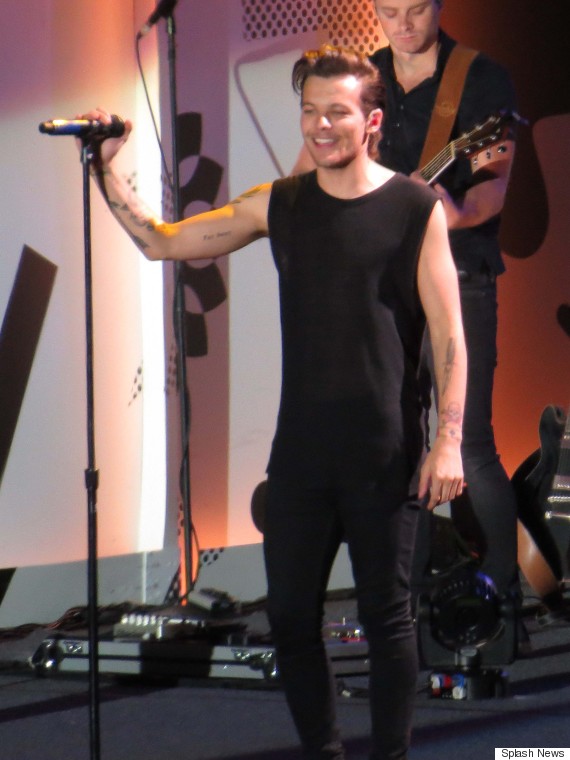 Louis made no mention of the reports
Many concert-goers managed to put together baby-themed signs for the 'On The Road Again' tour night, though Louis didn't actually discuss the rumoured pregnancy.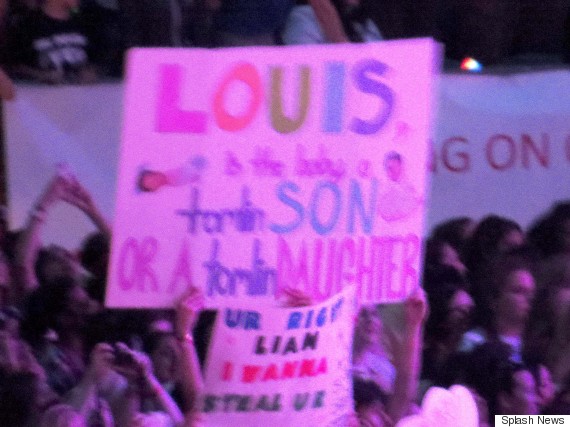 'A TomlinSON or a TomlinDAUGHTER' - Nice.
Weirdly, just days before, one fan threw a doll on stage.
Louis - who presumably knew about the reports at the time - managed to shrug off the jokey incident, picking up the baby toy, before saying "this isn't even real", and flinging it back into the crowd.
Watch his reaction in this Vine (story continues below)...
The baby reports first emerged on Tuesday night, when sources revealed Briana's "surprise" pregnancy.
"Louis is really excited about becoming a dad," a source told The Sun. "Louis really cares about Briana and thinks she will be a great mum. Their friendship has got even stronger though this."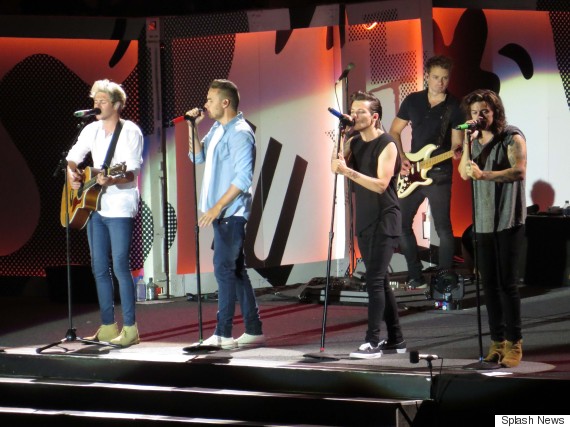 What pregnancy rumours?
Naturally, 1D fans went into meltdown, and the hashtag #OhNoLouis was trending on Twitter within minutes - but who is Briana?
Find out more about her below…
LIKE US ON FACEBOOK | FOLLOW US ON TWITTER