Noel Gallagher has always been able to cut his critics down to size, so it's no surprise that a heckler at a recent High Flying Birds gig got a typically cutting response from the singer.
The former Oasis star was less than impressed when a concert-goer shouted out "Where's Liam?", as he performed in Cork, Ireland earlier this week.
The incident was caught on camera, and shows the moment Noel replied to the comment about his brother, who he has been locked in a feud with since Oasis split in 2009.
Noel Gallagher was not happy with the heckler
"For the benefit of everybody, there's some comedian here that's just said, 'Where's Liam?' Is he a local comedian?" Noel asked.
He continued: "Liam's at home looking at himself in the mirror."
We'll take it from that they still haven't made up.
"Fortunately, he's still not as big of a c*** as you are. Imagine that, being a bigger c*** than our kid. Imagine that," he added.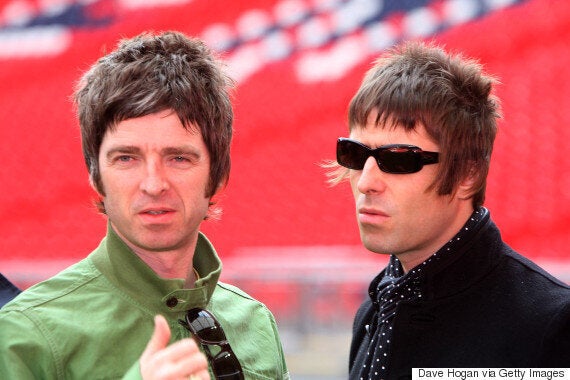 Noel with brother Liam back in 2008
There was recently rumours that Noel would reunite with Liam to perform at Glastonbury, but he recently claimed there is a "one per cent chance" of Oasis playing together again.
Noel told Italian radio station Citta Futura: "There would have to be extraordinary circumstances, 'cos I wouldn't do it artistically, I don't need the money, I don't need the record sales. I can't think of a reason that I would look to do that. What would be the point? I don't know. I don't see what the point would be."