You may think you've seen all YouTube has to offer when it comes to wedding proposal videos, but Tyler Shelton's short film will make even the most cynical reach for the tissues.
The video blogger has been dating his girlfriend Haylee Rose for nine years. Tragically, Haylee's dad Greg passed away in 2014 due complications of an enlarged heart.
Greg died before Tyler, 21, had a chance to ask for permission to marry Haylee, so he had to get creative.
The video begins with Tyler asking each of Haylee's siblings permission to propose to their sister.
Her brother, Grant, tells him: "Everybody in out family knows that Dad would 100% want you guys to get married. He loved you for sure, just like a son as well - you guys had a good relationship."
Tyler then goes on to read out a letter he has written to Haylee's late father.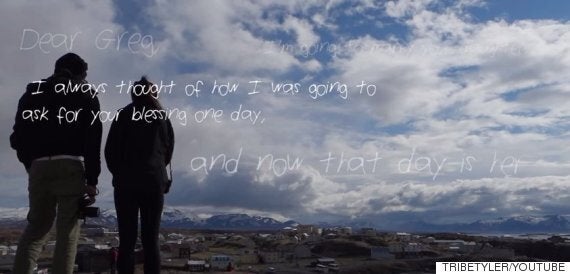 "Dear Greg. I'm going to marry your daughter. I always thought of how I was going to ask for your blessing one day and now that day is here," he says.
"I wish you were here to hand your baby girl off to me so I promise to be more than you would ever want me to be.
"I want to be the man who shows her love and patience and gives her everything she needs. I'll tell her exactly how beautiful she is and I'll show her how to believe in herself. I will take care of her."
The video ends with Tyler getting down on one knee while he and Haylee holiday in Rome. As he pops the question the words "I'll make you proud to call me your son" appear on the screen.
Could this guy get any more thoughtful?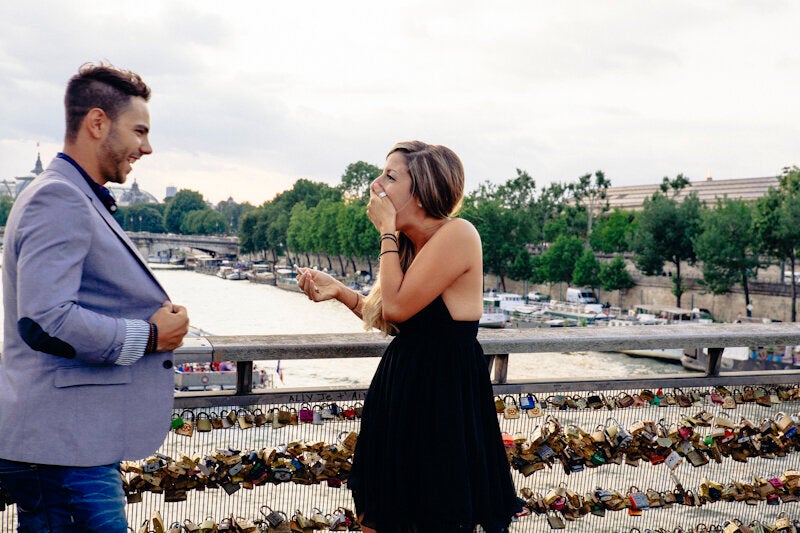 Surprised Proposal Reactions