A video apparently showing a Chinese couple having sex in a Uniqlo changing room has gone viral, causing a major headache for the country's strict internet censors.
The 71-second clip was shot on a smartphone at the clothing chain's flagship store in Beijing.
It features a clothed man telling a naked woman to kiss him as he films their encounter in the mirror. He is heard to utter "Call me husband" and "Say we'll be together" in the footage.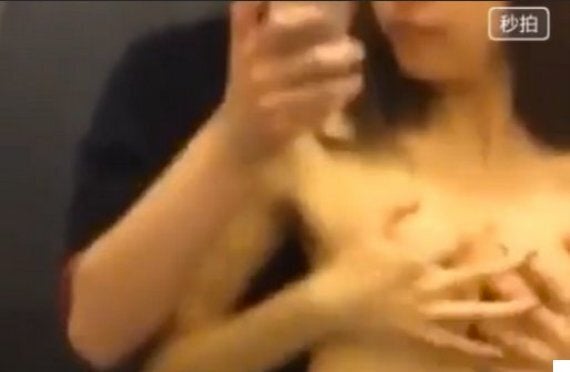 Saucy: The couple filmed themselves having sex in a changing room
A Uniqlo store announcement can be heard clearly in the background welcoming customers and advising them that fitting rooms are on the second and third floors while cashiers are on the first.
Uniqlo has denied any involvement in the video. It also has urged shoppers to make proper use of its fitting rooms, which already have become a euphemism for make-out spots among China's web users, who are urging other clothing retailers to enlarge their fitting rooms to attract new clientele.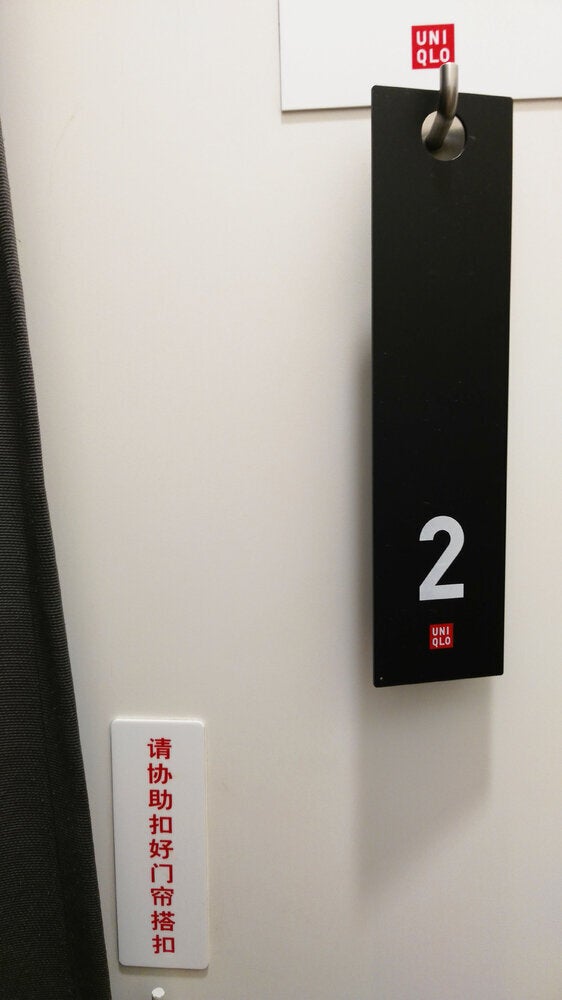 Uniqlo Sex Tape
Online searches for the Japanese clothing brand soared this week after the viral spread of the video.
However, now that the Cyberspace Administration of China has chastised two of the country's main Internet companies for allowing the video to go viral. It had been circulating mainly on Sina Corp.'s microblogging site and Tencent Holding Ltd.'s popular mobile message app.
The agency summoned senior management of the two companies for face-to-face reprimands Wednesday, and by Thursday the video was difficult to find.
Beijing police also announced that it would investigate. Chinese law bans the manufacture of obscene material while cyber-rules ban its spread online.
Meanwhile, many Beijingers have been taking selfies with the store in the background.