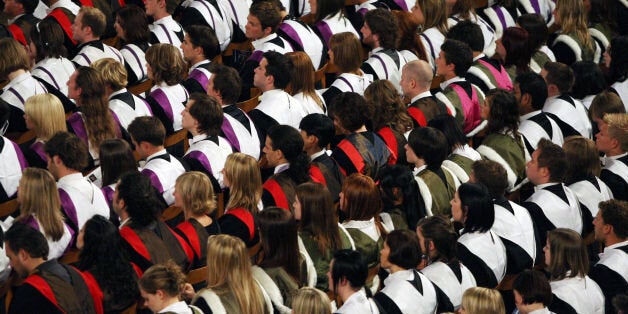 Universities have agreed to admit more students from disadvantaged homes, and will plough £750m into outreach activities, bursaries and waiving fees for poorer youths.
Professor Les Ebdon, head of fair access watchdog Offa, said the pledge, which comes into force next year, will make a "lasting difference".
The government aims to double the rates of the most disadvantaged youths at university in the next five years. Last week, chancellor George Osborne announced he would be scrapping maintenance grants for poorer students, replacing them with loans instead.
A total of 183 universities and colleges agreed to work with Offa to improve access to higher education, with 28 institutions changing their predicted expenditure.
"Our work with universities and colleges has really borne fruit over the last decade," Ebdon said. "There are now greater rates of young people from disadvantaged backgrounds in higher education than ever before - but we know that talent is still being lost.
"Too many people who have the talent to excel are not given full opportunity to demonstrate their ability. Eroding the stubborn link between your background as a child and your life chances as an adult is a long-term project.
"But I am confident that this set of agreements can - and will - make a real and lasting difference for many years to come."
Following Osborne's announcement, concerns were raised the new policy would dissuade students from disadvantaged backgrounds from applying to university. A survey published on Tuesday revealed one fifth of students believe they can no longer afford to go to university following the changes.
Jo Johnson, minister for universities and science, said of Thursday's news: "Improving access so that more students can go to university is one of government's key higher education priorities.
"Lifting the cap on student numbers this upcoming academic year is a key part of this, and we remain committed to doubling the proportion of people from disadvantaged backgrounds entering higher education by the end of this Parliament, from 2009 levels."